Regular price
$ 34.49 USD
Regular price
Sale price
$ 34.49 USD
Unit price
per
Sale
Sold out
Rediscover your best skin yet with Resilience Youthful PEP Face Serum.

Enjoy a more youthful appearance and feel beautiful with this luxurious yet affordable serum. Experience the quick-absorbing power of premium skin care with this exclusive peptide serum formulated for the face and neck. Resilience Face Serum is enriched with natural and powerful ingredients designed to help reduce wrinkle appearance and improve the look of skins texture. 

Featuring popular collagen-rich tripeptides and hyaluronic, Watts Beauty Resilience Mega Peptide Face Serum pampers skin with an exclusive blend of premium plant-based peptides. Peptides are vital to skin integrity, as aging reduces natural collagen levels, resulting in reduced firmness and the appearance of wrinkles. Supplementing natural collagen is a trendy way to bring back skin's bounce and smooth the look of fine lines and wrinkles. Experience an innovative face and neck serum that combines the latest in cosmetic science with plant derived ingredients and enjoy results without chemicals.
Learn more in the sections below.

Highlights & More

A spa favorite and used at home, this premium serum contains ingredients known to regain and maintain your skin's smooth, supple appearance on the face & neck.

Resilience Youthful PEP - a mega peptide wrinkle serum that combines various peptides for optimal results

Exclusive Watts Beauty Peptide Blend for the Face - only available from Watts Beauty, this proprietary powerhouse peptide serum remains a top seller

Essential Building Blocks for Firm, Tone Skin - peptides help with boosting natural collagen levels which in turn helps to minimize the appearance of loose, crepey skin and fine lines

Enjoy Younger Looking Skin, Longer - besides the basics of hydrating, moisturizing & protecting your skin, powerhouse peptides are vital in keeping collagen levels optimal for smooth, tight skin.

Vital Natural Collagen Boost -decreasing amounts of collagen below the surface leads to the appearance of surface wrinkles over time, a loss of firmness, texture changes and more

Boost and Preserve - whether you're looking give your mature skin a boost or preserve a more youthful appearance, Resilience Youthful PEP peptide serum is one serum that every routine needs.

PRO Size Refill 4.48 oz. - as a spa favorite, this ultimate peptide serum is available in a large pro size refill bottle for spa specialists back bar use or for home use. Typically lasts up to 120 days.
How to Use

Apply twice daily to face and neck before creams.

Gently tap into skin with fingertips, using circular, upward motions to minimize tugging, tearing, and stretching of elastin fibers.

Serums are potent concentrates that deliver specific ingredients. Ensure maximum absorption and results by applying to clean skin and exfoliating daily buildup.

TIP 1: Always apply serums before creams then lastly oils. This optimal order of application will provide maximum results from each product in your skin care routine.

TIP 2: If your skin care routine includes peptides, barley factor, marine collagen, retinol, vitamin c serums or others, apply in the following order. Always apply delicate peptides, factors, and marine collagen serums first. Wait 5 minutes, then apply vitamin c or retinol serums.

TIP 3: Maximize results by applying all of your skin care favorites to a clean surface, clear of oils and daily build up with our Clear & Smooth leave-on Glycolic Serum or our weekly Pumpkin & Papaya - Fruit Enzyme Mask. Amp up your routine by using a derma roller to exfoliate and boost natural collagen.


For optimum results, we recommend the application of a cream, our Ultra ArganGold Argan Oil or Marine Algae Beauty Oil after every Watts Beauty serum to nourish the skins lipid barrier and lock in potent age defying ingredients.
Ingredients

Ingredients: Water, Witch Hazel, Vegetable Glycerin, Aloe, Jojoba Oil, Sodium Hyaluronate (Clinical Grade Hyaluronic Acid), Palmitoyl Tripeptide-3, Palmitoyl Tripeptide-5, Palmitoyl Tetrapeptide-7, Palmitoyl Tri-peptide-1, Sodium Pca, Lactic Acid, Arginine, Aspartic Acid, Glycine, Alanine, Serine, Valine, Isoleucine, Proline, Threonine, Histidine, Phenylalanine, Gotu Kola, Dandelion, Hydroxyethyl Cellulose, Geranium, Spectrastat (Coconut Derived Preservative)
Share
View full details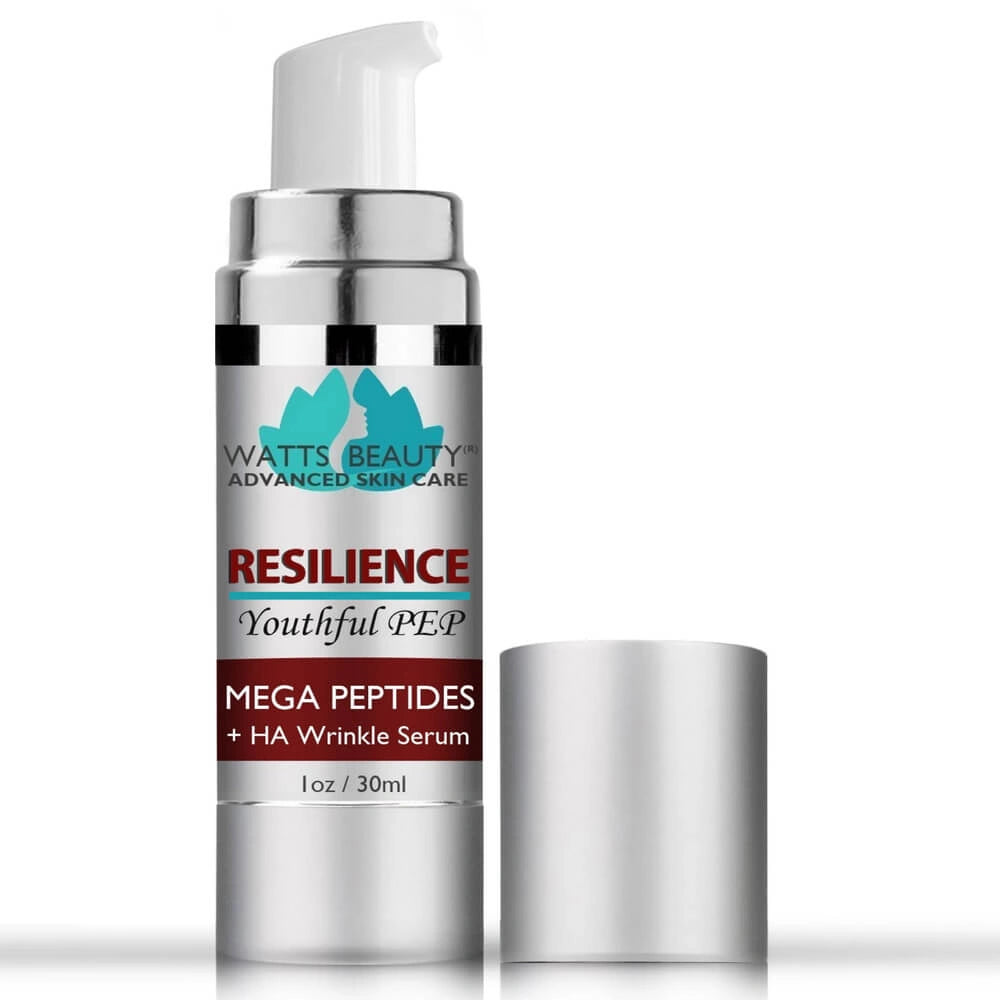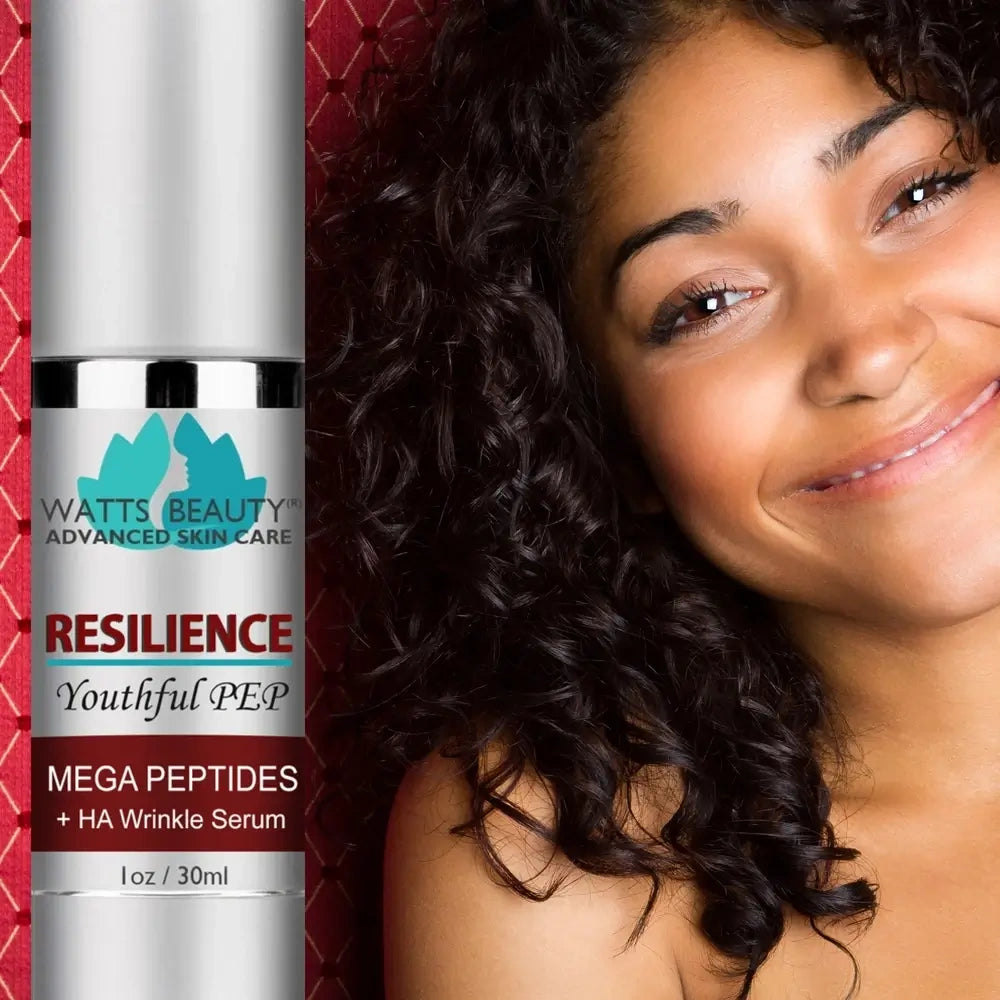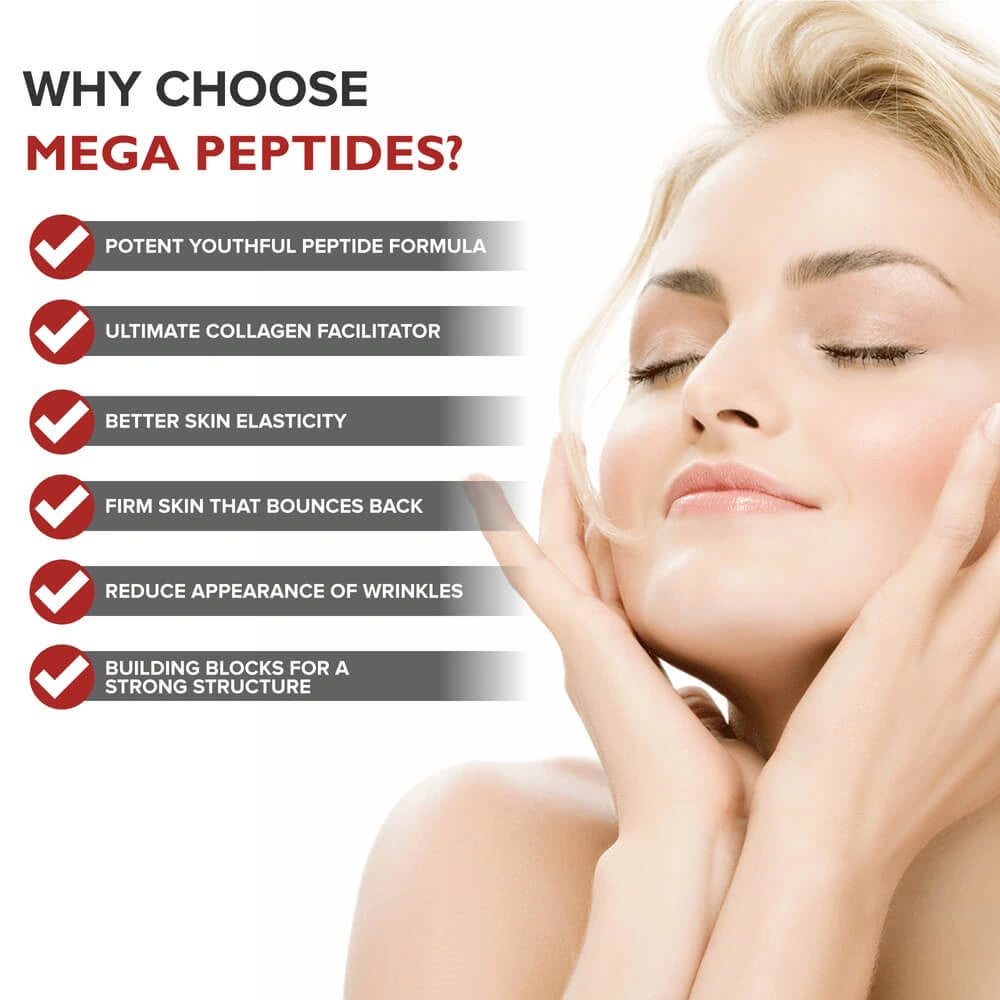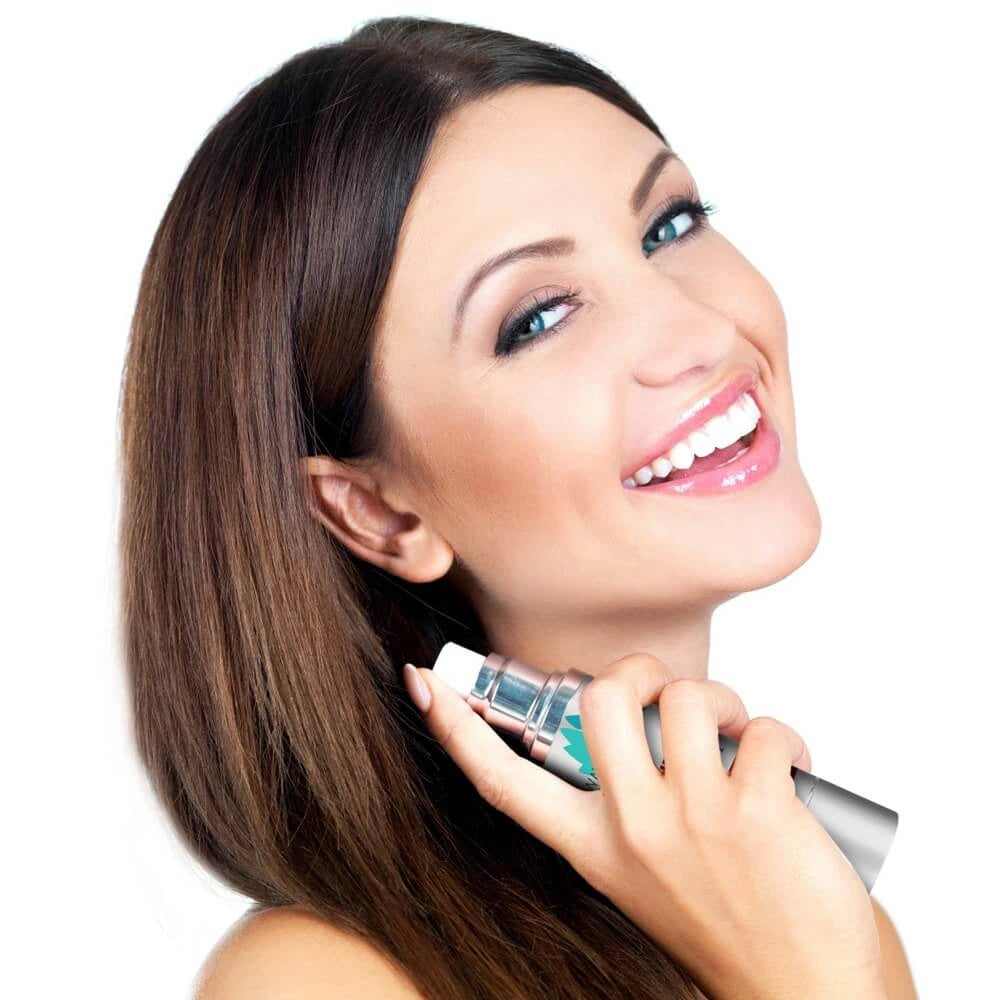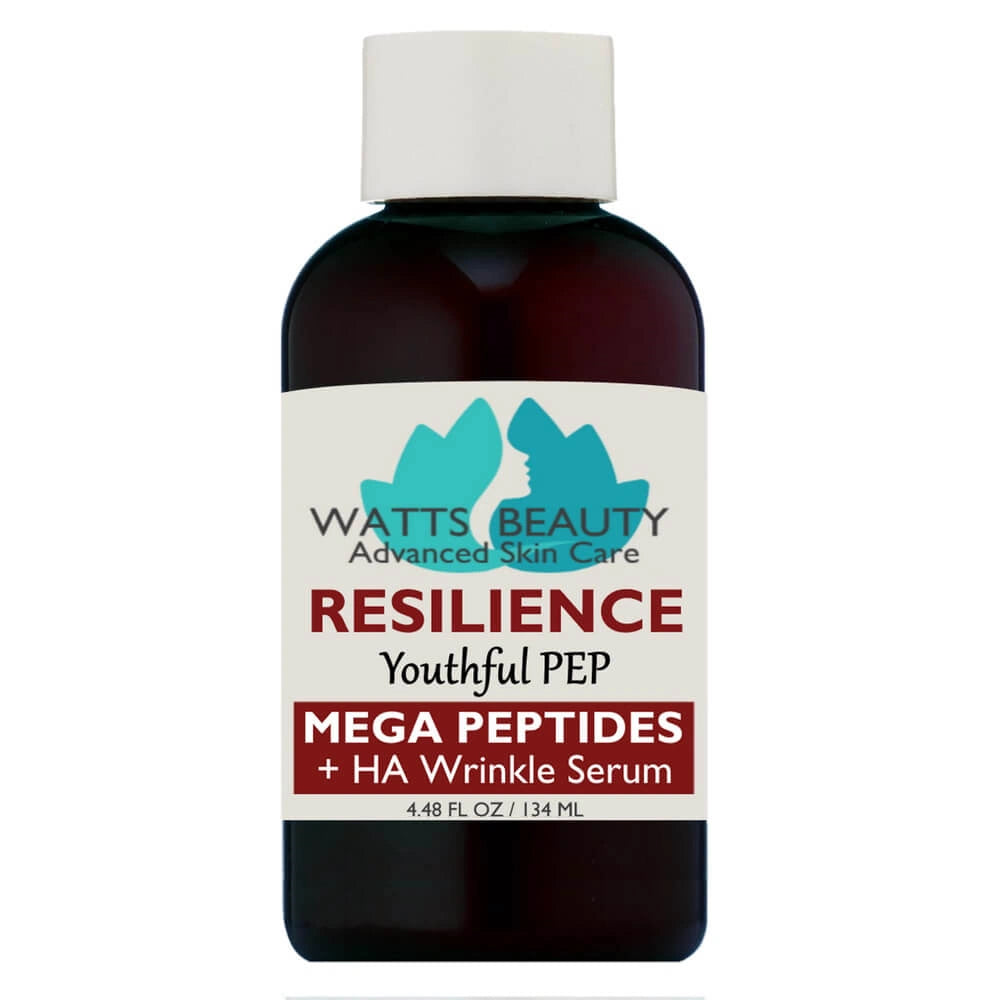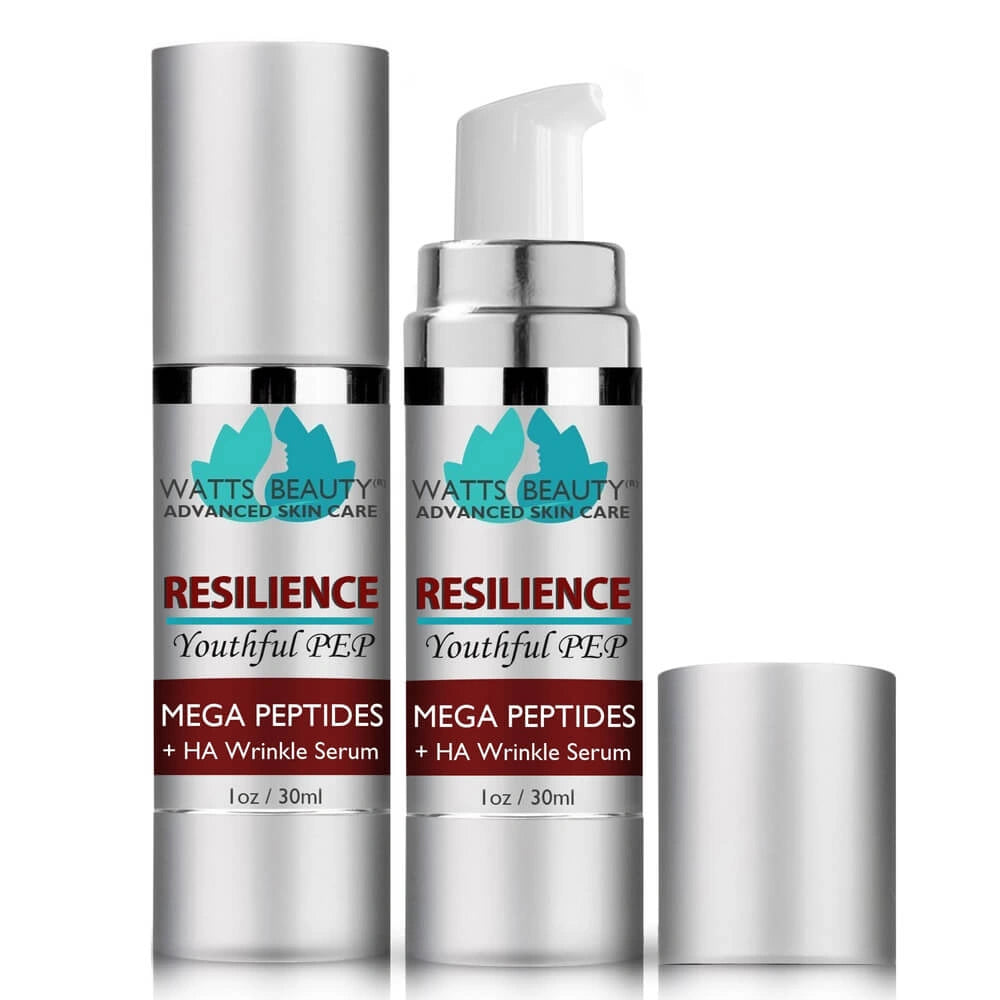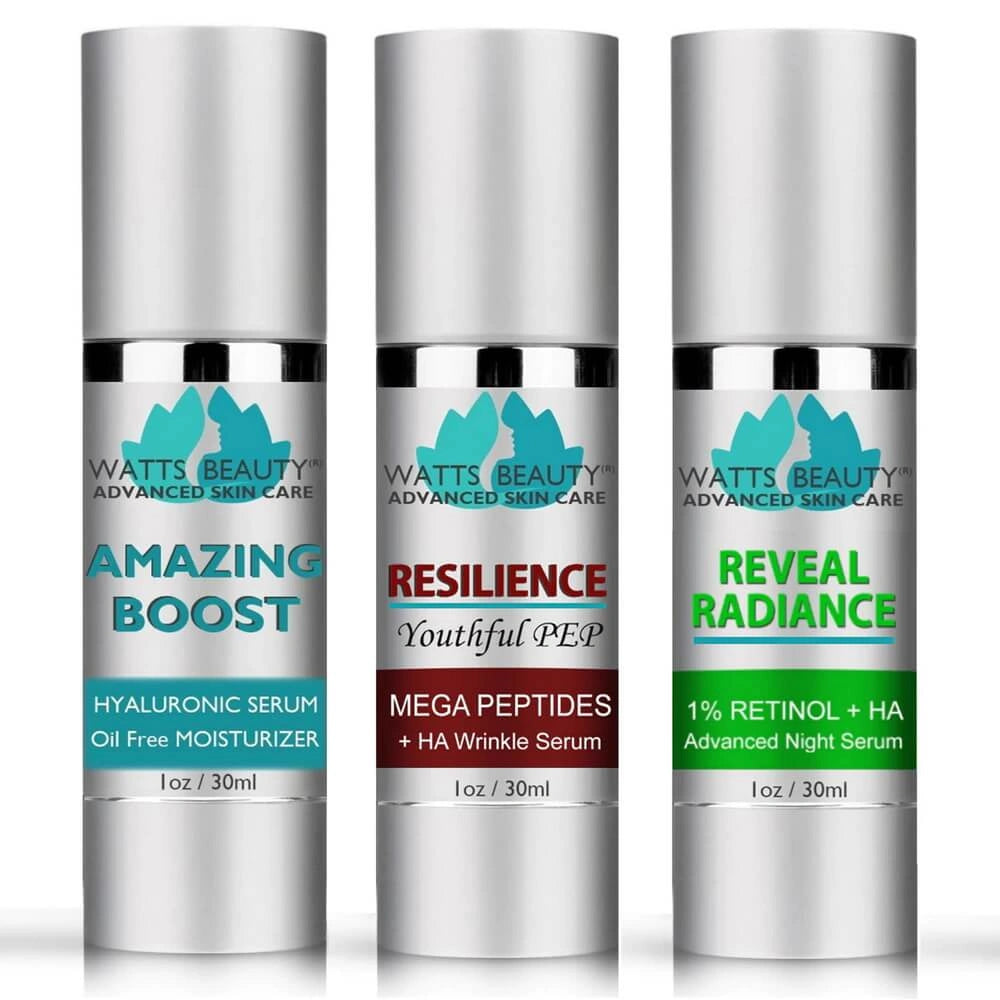 Get the TRIO, Save $10 & Ships Free
Complete your skincare routine with this popular TRIO of Amazing Boost, Resilience Youthful PEP Serum and Reveal Radiance Retinol Serum.
Add to Cart
DISCLAIMERS: For topical use only. Content on this page has not been evaluated by the FDA and is not intended to diagnose, cure, treat or prevent any disease.