Regular price
$ 69.99 USD
Regular price
$ 99.99 USD
Sale price
$ 69.99 USD
Unit price
per
Sale
Sold out
Watts Beauty Youthful 30 Complex Serum.

Discover your complexion's inner youth. A blend of 30 youthful boosters that took two years to perfect, we are beyond excited to launch this new hybrid serum formula that goes on like a serum and moisturizes like a cream. With ingredients known for withstanding the insidious hands of time, this exclusive formula contains 30 different age defying proteins, factors, peptides and amino acids, all performing in optimal synergy.

A revolutionary combination of popular anti-aging and youth-promoting ingredients known to help restore the look of your skin's youthful vitality and radiance. Nourish your skin with a powerful blend of essential ingredients. Learn more in sections below.
Highlights & More

Through innovations in cosmetic science, this serum is quickly becoming known as the "new super shield" against the insidious hands of time. While we can't reveal the exact ingredient ratios in this "top secret" formula, we can share that it is cruelty free, plant derived, now available for at home use as well as a favorite in spas worldwide.


Dynamic Age-Defying Formula - 30 youthful boosters scientifically blended together for an optimal age defense serum that helps skin stand up against time.

Enhanced with Niacinamide - a form of vitamin B-3 and essential nutrient that helps build proteins in the skin and offers protection against environmental damage.

Hydrating Provitamin B-5 - an excellent humectant, B5 attracts moisture and deeply hydrates improving softness and elasticity.

Invigorate, Fortify & Balance - fruit extracts are known to help promote healthier skin, hydrate dryness, protect and support elasticity, reducing the appearance of aging signs.

Multi-Weight Hyaluronic Acid - provides an ultra hydrating, long lasting, plumping effect on lines.
How to Use

Directions: Apply twice daily to face and neck before creams. 

Gently tap into skin with fingertips, using circular, upward motions to minimize tugging, tearing, and stretching of elastin fibers.

Serums are potent concentrates that deliver specific ingredients. Ensure maximum absorption and results by applying to clean skin and exfoliating daily buildup.

TIP 1: Always apply serums before creams then lastly oils. This optimal order of application will provide maximum results from each product in your skin care routine.

TIP 2: If your skin care routine includes peptides, barley factor, marine collagen, retinol, vitamin c serums or others, apply in the following order. Always apply delicate peptides, factors, and marine collagen serums first. Wait 5 minutes, then apply vitamin c or retinol serums.

TIP 3: Maximize results by applying all of your skin care favorites to a clean surface, clear of oils and daily build up with our Clear & Smooth leave-on Glycolic Serum or our weekly Pumpkin & Papaya - Fruit Enzyme Mask. Amp up your routine by using a derma roller to exfoliate and boost natural collagen.


For optimum results, we recommend the application of a cream, our Ultra ArganGold Argan Oil or Marine Algae Beauty Oil after every Watts Beauty serum to nourish the skins lipid barrier and lock in potent age defying ingredients.
Ingredients

Aloe, Rose Water, Hyaluronic Acid, Niacinamide (Vitamin B3), Panthenol (Provitamin B5), Youthful-30 (Proprietary Blend of 30 Specific Proteins), Bilberry Fruit Extract, Orange Peel Extract, Cranberry Extract, Leucidal (Radish Root Preservative)
Share
View full details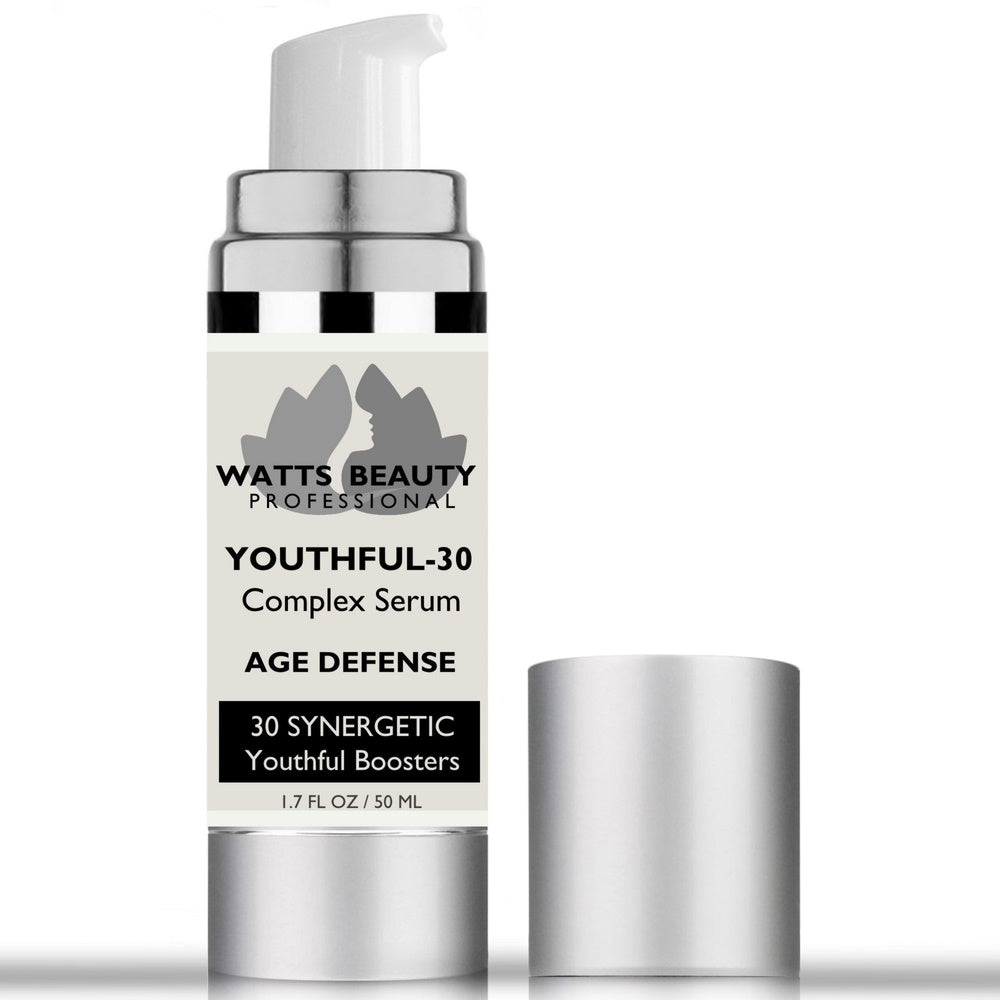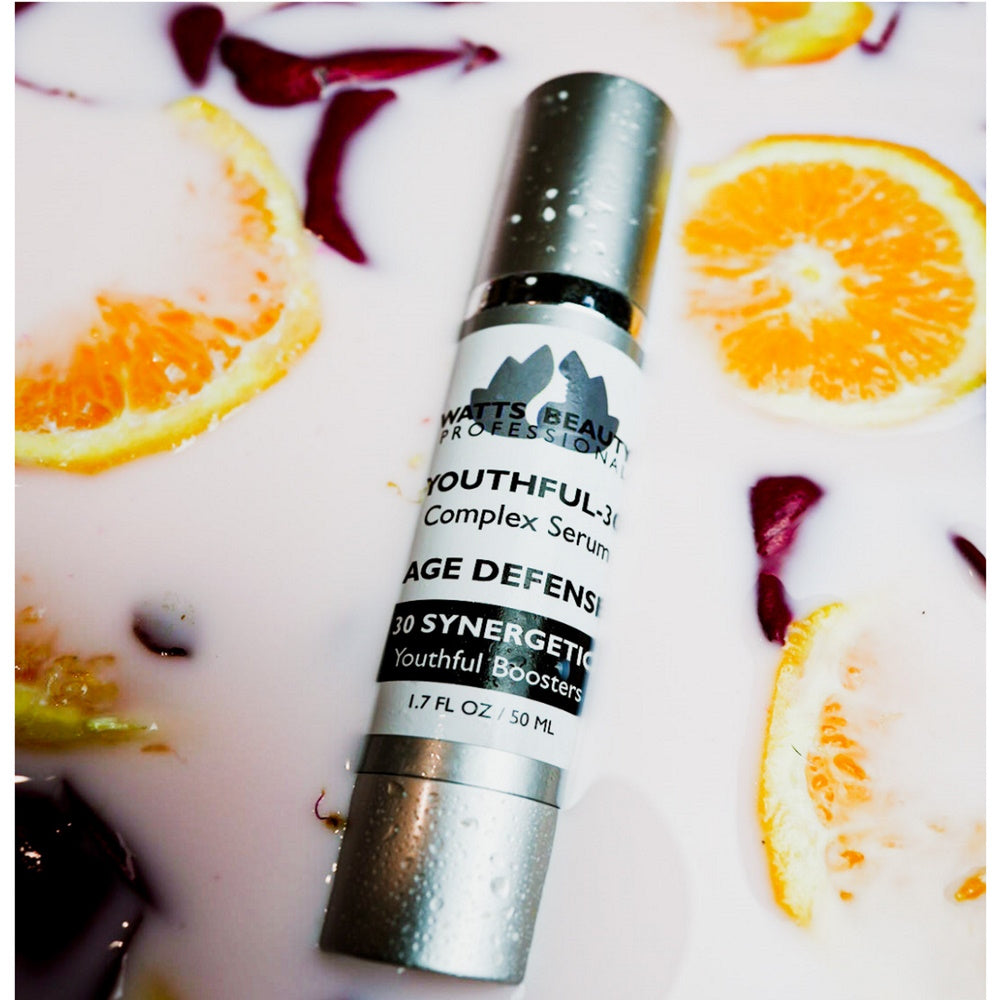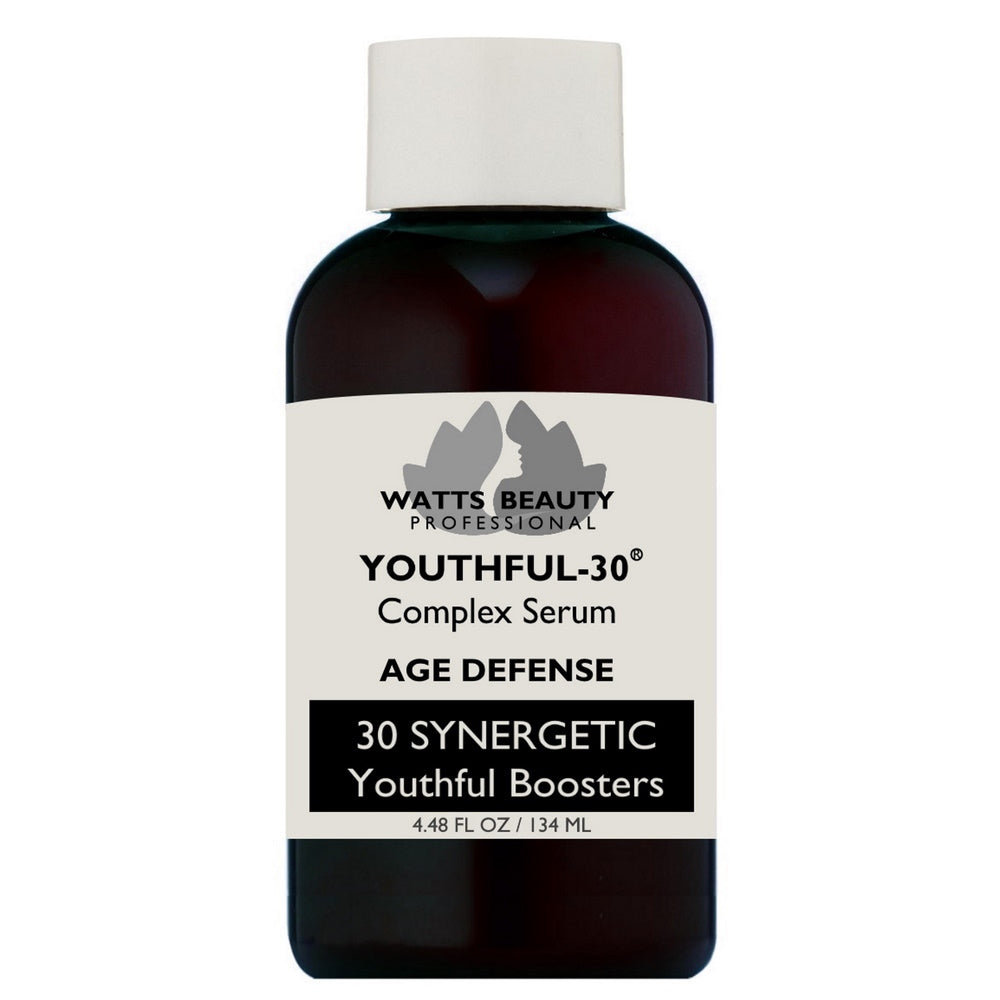 DISCLAIMERS: For topical use only. Content on this page has not been evaluated by the FDA and is not intended to diagnose, cure, treat or prevent any disease.