Regular price
$ 22.49 USD
Regular price
Sale price
$ 22.49 USD
Unit price
per
Sale
Sold out
Watts Beauty Peptide Cream - Daily Moisturizer
A dynamic daily moisturizer that completes any daily skin care routine. It's also the perfect compliment to our Peptide Serum, also known as the #1 Beauty Pick for over a decade. An optimized peptide cream infused with ingredients known to moisturize, firm and tone. So whether you're in your twenties or in your seventies, it's never too soon and certainly never too late to give your skin exactly what it needs most, (more collagen & moisture) to boost and maintain its resilient, youthful appearance.
Highlights & More

An optimized peptide cream infused with ingredients known to moisturize, firm and tone. 

So Much More than a Face Cream - beyond bringing out the youthful appearance in your face, this cream is ideal for the crepey skin on the neck & back of arms.

Essential Building Blocks for Firm, Tight Skin - peptides help with boosting natural collagen levels, minimizing the appearance of wrinkles and crepey skin.

Enjoy Younger Looking Skin, Longer - besides the basics of hydrating and protecting your skin, powerhouse peptides are vital in keeping collagen levels optimal for smooth, tight skin.

Natural Collagen Boost - healthy collagen levels for youthful, smooth skin.

Boost and Maintain - whether you're looking to give your mature skin a boost or maintain a more youthful appearance, this peptide cream is the ultimate choice.

HUGE 4.48 oz. Bottle Option for Face and Neck - we answered demand for an economy size bottle, making it easy and affordable to use on the face and neck

WHAT ARE PEPTIDES?

Peptides are natural proteins that form on the skin when it's time for the skin to make collagen. These protein levels naturally start decreasing in our twenties, slowing collagen synthesis which allows skin layers to shift appearing decades later as fine lines and wrinkles.
How to Use

Apply twice daily to face and neck after serums.

Moisturizing fortifies the skins lipid barrier and is a vital step for all skin types. Gently tap into skin with fingertips, using circular, upward motions to minimize tugging, tearing, and stretching of elastin fibers.

TIP 1: Always apply serums before creams then lastly oils. This optimal order of application will provide maximum results from each product in your skin care routine.

TIP 2: If your skin care routine includes peptides, barley factor, marine collagen, retinol, vitamin c serums or others, apply in the following order. Always apply delicate peptides, factors, and marine collagen serums first. Wait 5 minutes, then apply vitamin c or retinol serums.

TIP 3: Maximize results by applying all of your skin care favorites to a clean surface, clear of oils and daily build up with our Clear & Smooth leave-on Glycolic Serum or our weekly Pumpkin & Papaya - Fruit Enzyme Mask. Amp up your routine by using a derma roller to exfoliate and boost natural collagen.


For optimum results, we recommend the application of a cream, our Ultra ArganGold Argan Oil or Marine Algae Beauty Oil after every Watts Beauty serum to nourish the skins lipid barrier and lock in potent age defying ingredients.
Ingredients

Aloe, Water, Vegetable Glycerin, Stearic Acid, Argan Oil, Jojoba Oil, Tara, Shea Butter, Vitamin B5, Vitamin E, Sodium Pca, Peptide Blend, Acetyl Tetrapeptide-5, Palmitoyl Tripeptide-5, Palmitoyl Tetrapeptide-7, Palmitoyl Tripeptide-1, Gotu Kola, Radish Root Preservative
Share
View full details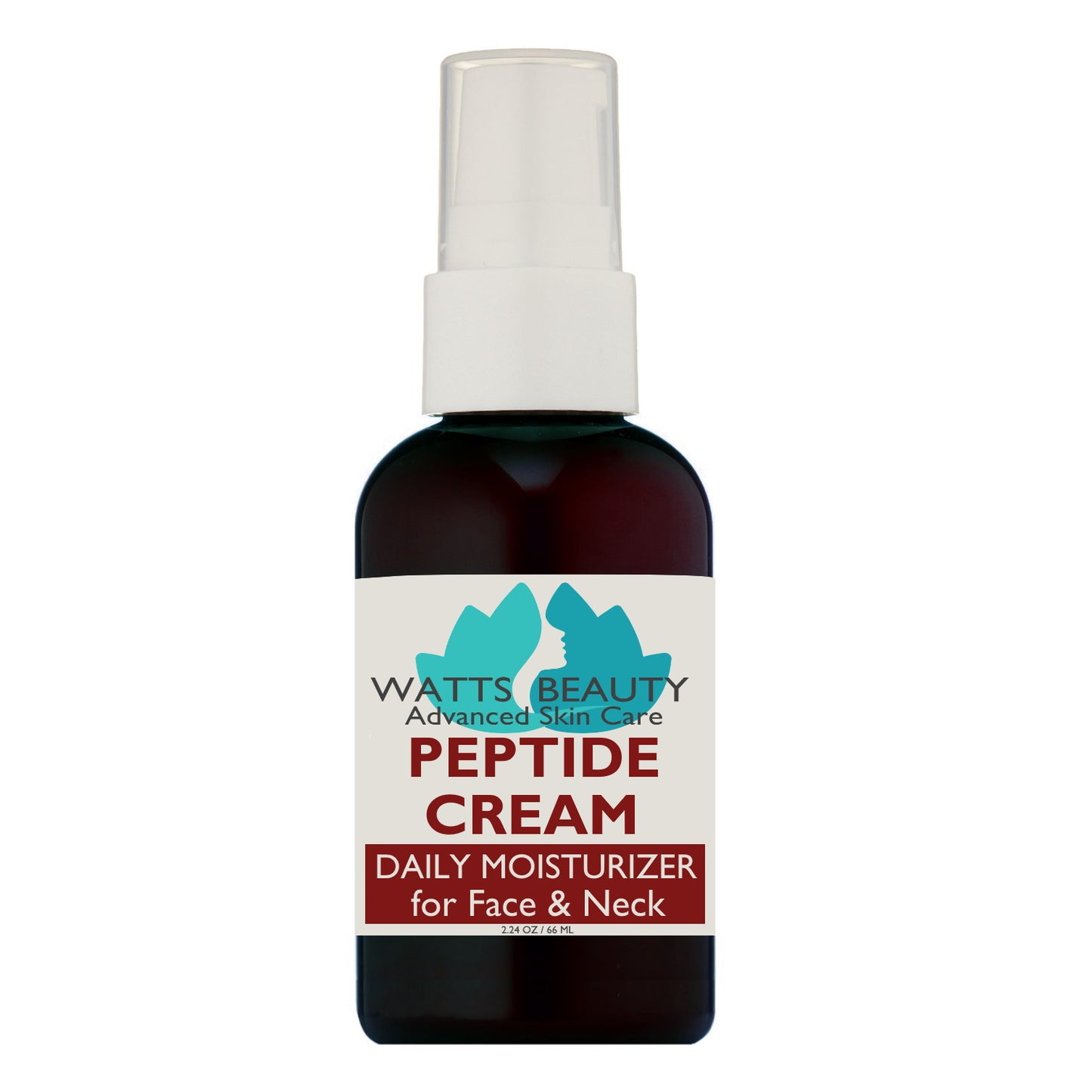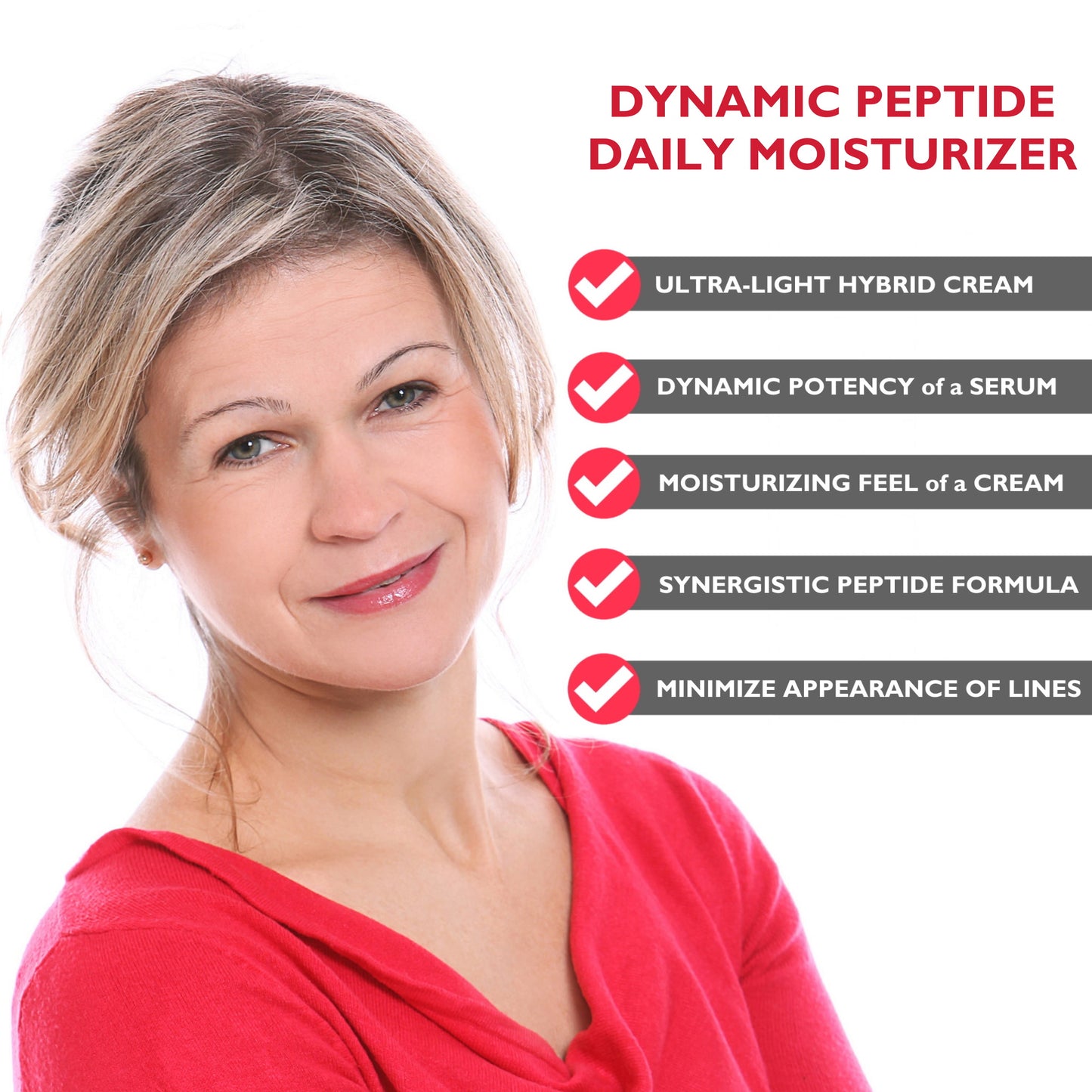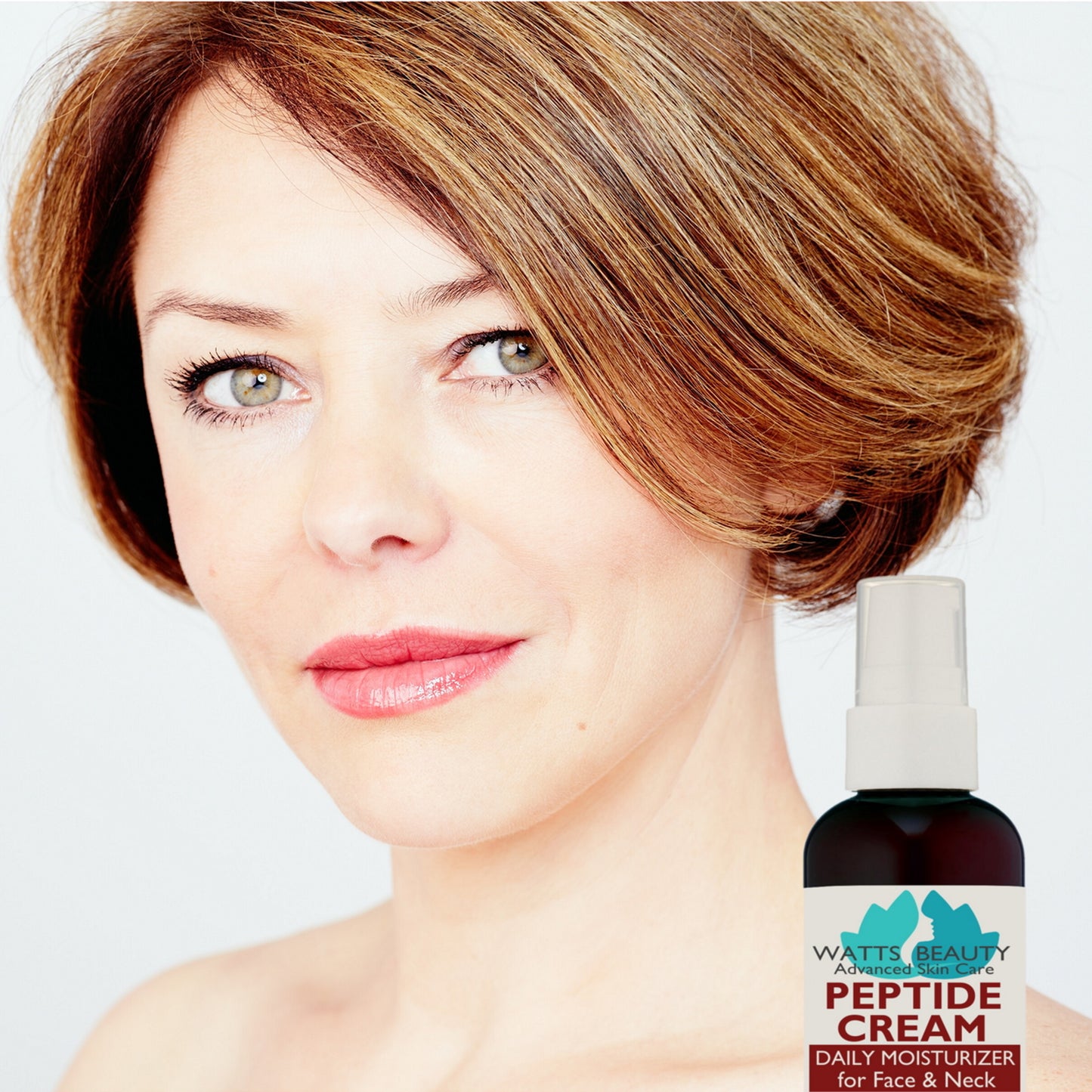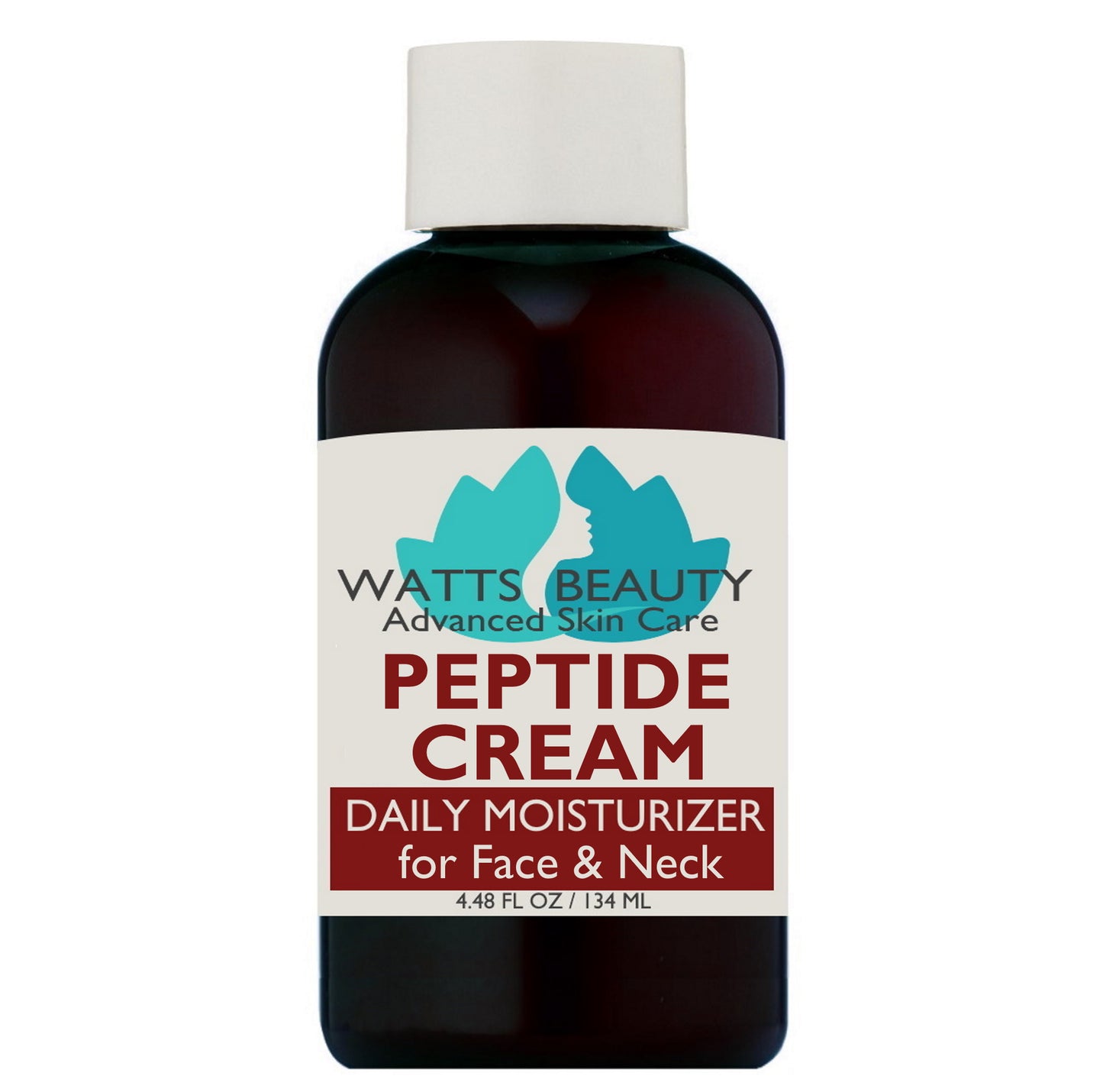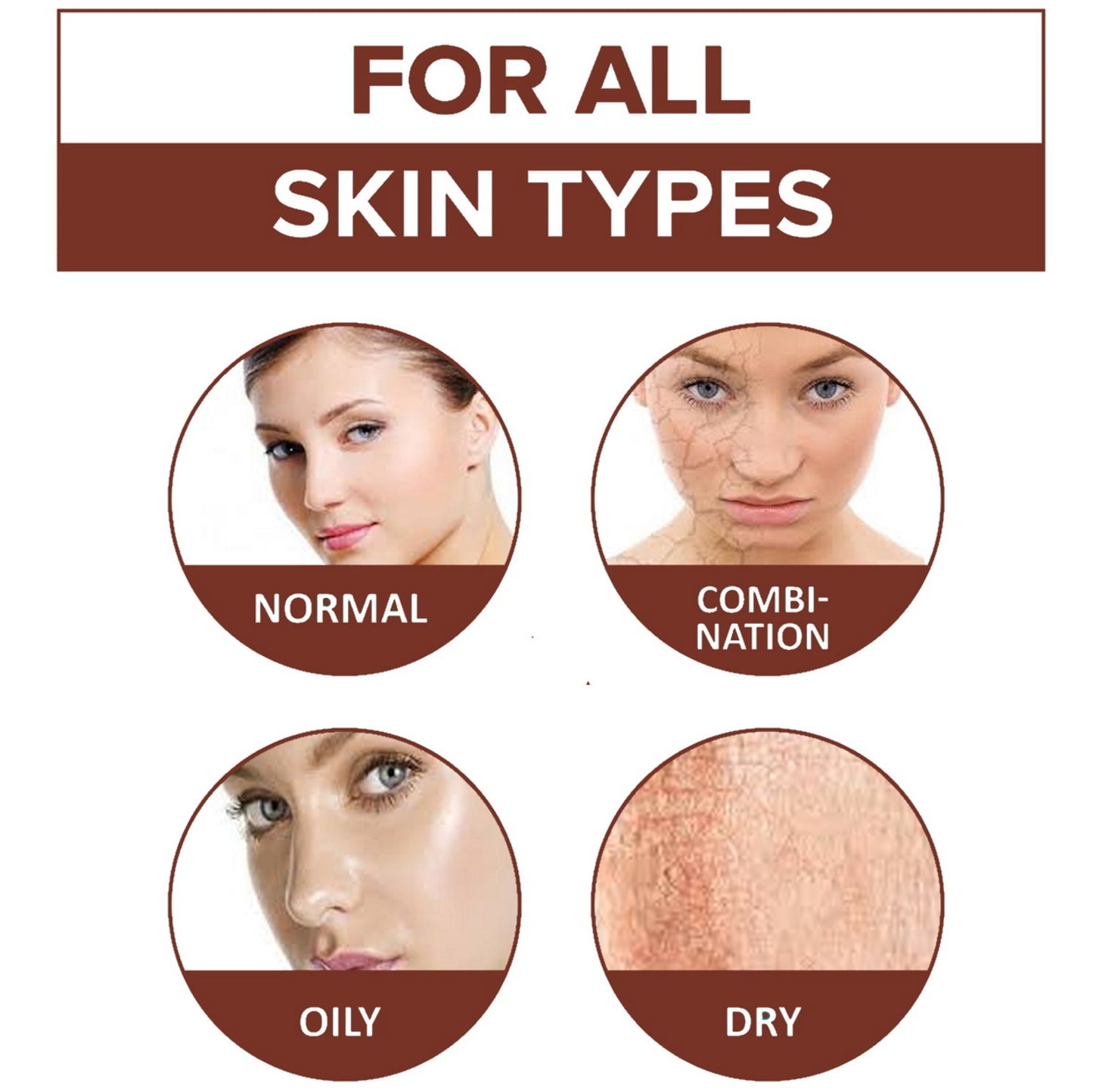 DISCLAIMERS: For topical use only. Content on this page has not been evaluated by the FDA and is not intended to diagnose, cure, treat or prevent any disease.