Regular price
$ 21.49 USD
Regular price
Sale price
$ 21.49 USD
Unit price
per
Sale
Sold out
 Watts Beauty 2.5% Retinol Cream for Face and Body

Wake up with refreshed, ultra moisturized skin that beams a bright youthful glow that looks firmer and smoother. Believe the hype, Retinol is the gold-standard for youthful results. As the ultimate age defying ingredient, Retinol helps control oil while diminishing the appearance of wrinkles and complexion problems. We took this amazing retinol ingredient to the next level by blending it with other top anti-aging, collagen boosting ingredients to include hyaluronic acid, gotu kola and green tea, rendering a dynamic retinol serum that beautifies and fights the hands of time, all while you sleep.
Highlights & More

Retinol helps control oil while diminishing the appearance of wrinkles and complexion problems. This retinol cream is perfect for dry, combination and mature skin. Our retinol serum is best for oily skin.

Age Defying 2.5% Retinol - diminishes the appearance of fine lines and wrinkles

Exclusive Synergistic Formula - works consistently to reveal radiant, smooth skin

Exclusive Retinol Fusion Technology - delivers remarkable 24-hour anti-aging benefits

Ultimate Collagen Facilitator - along with potent peptides, retinol is a natural collagen booster

Moisturizing Retinol Cream - contains natural oils to moisturize the skin's vital lipid barrier

A Light Facial While You Sleep - hydrates, beautifies and fights lines while you sleep


Need an Age Defying Combo for Firming & Smoothing?
Order the Watts Beauty Peptide Day & Retinol Night Combo.
Peptides & Retinol Boost Natural Collagen to Firm & Tighten.

Learn More About Our Peptide Complex Serum




Have Extremely Oily Skin? 

Try Our Watts Beauty 2.5% Retinol Serum


FACT: Most excess oiliness is actually caused by the over production of our own sebaceous oils responding to dry, irritated skin. Apply a few drops of Ultra Argan Oil or Algae Beauty Oil to soothe thereby decreasing the over production of sebaceous oils.
How to Use

Directions: Apply to face, neck and back of hands nightly after serums.

Reveal radiant skin with our gentle retinol formula and skip the harsh acids, chemicals and peels.

Both of our retinol formulas are perfect for both women & men who suffer from blemishes, large pores, fine lines, wrinkles, oily, dull, thin, sun damaged and mature skin.

Moisturizing fortifies the skins lipid barrier and is a vital step for all skin types. Gently tap into skin with fingertips, using circular, upward motions to minimize tugging, tearing, and stretching of elastin fibers. Alternate with our Clear & Smooth Glycolic Serum for optimal results.

TIP 1: Always apply serums before creams then lastly oils. This optimal order of application will provide maximum results from each product in your skin care routine.

TIP 2: If your skin care routine includes peptides, barley factor, marine collagen, retinol, vitamin c serums or others, apply in the following order. Always apply delicate peptides, factors, and marine collagen serums first. Wait 5 minutes, then apply vitamin c or retinol serums.

Retinol deactivates in the sunlight; therefore, you will get best results from retinol when applied at night. This is also when the skin is the most receptive.
Ingredients

Water, Hyaluronic Acid, Sunflower Oil, Glyceryl Stearate, RETINOL, Stearic Acid, Vegetable Glycerin, Jojoba Oil, Shea Butter, Vitamin E, Vitamin B5, Green Tea, Propolis Extract, Gotu Kola, Polysorbate 20, Lecithin, Spectrastat (Coconut Derived Preservative)
Share
View full details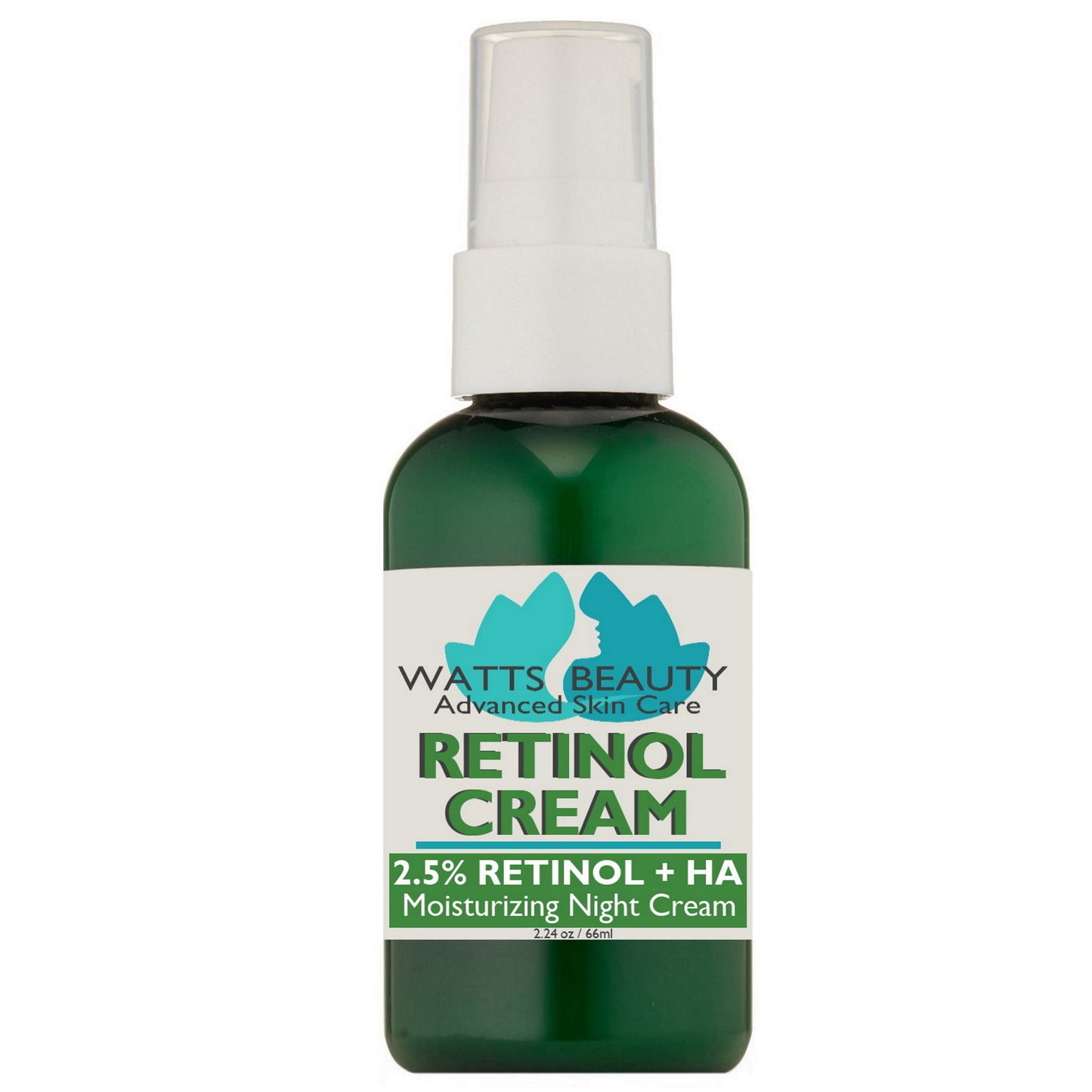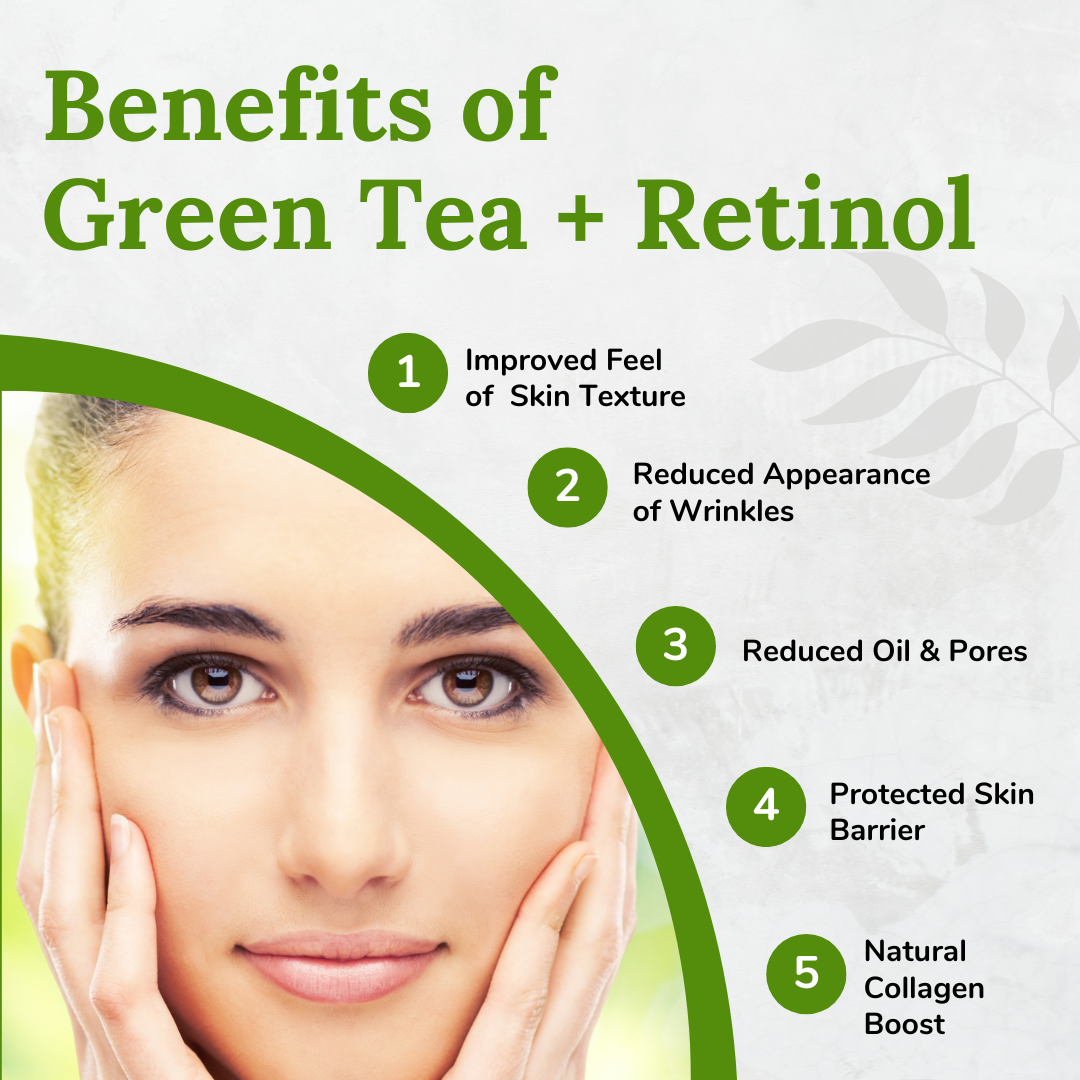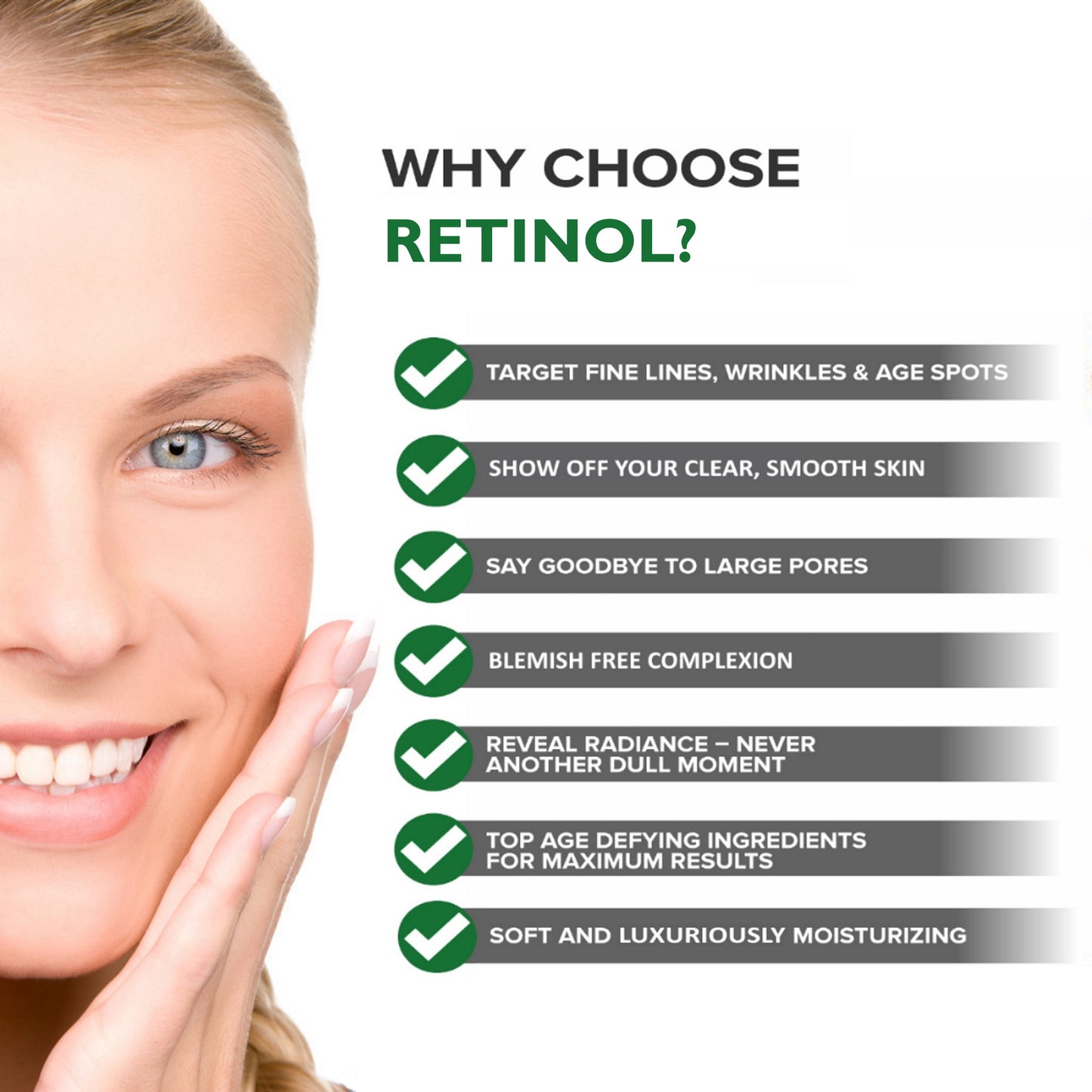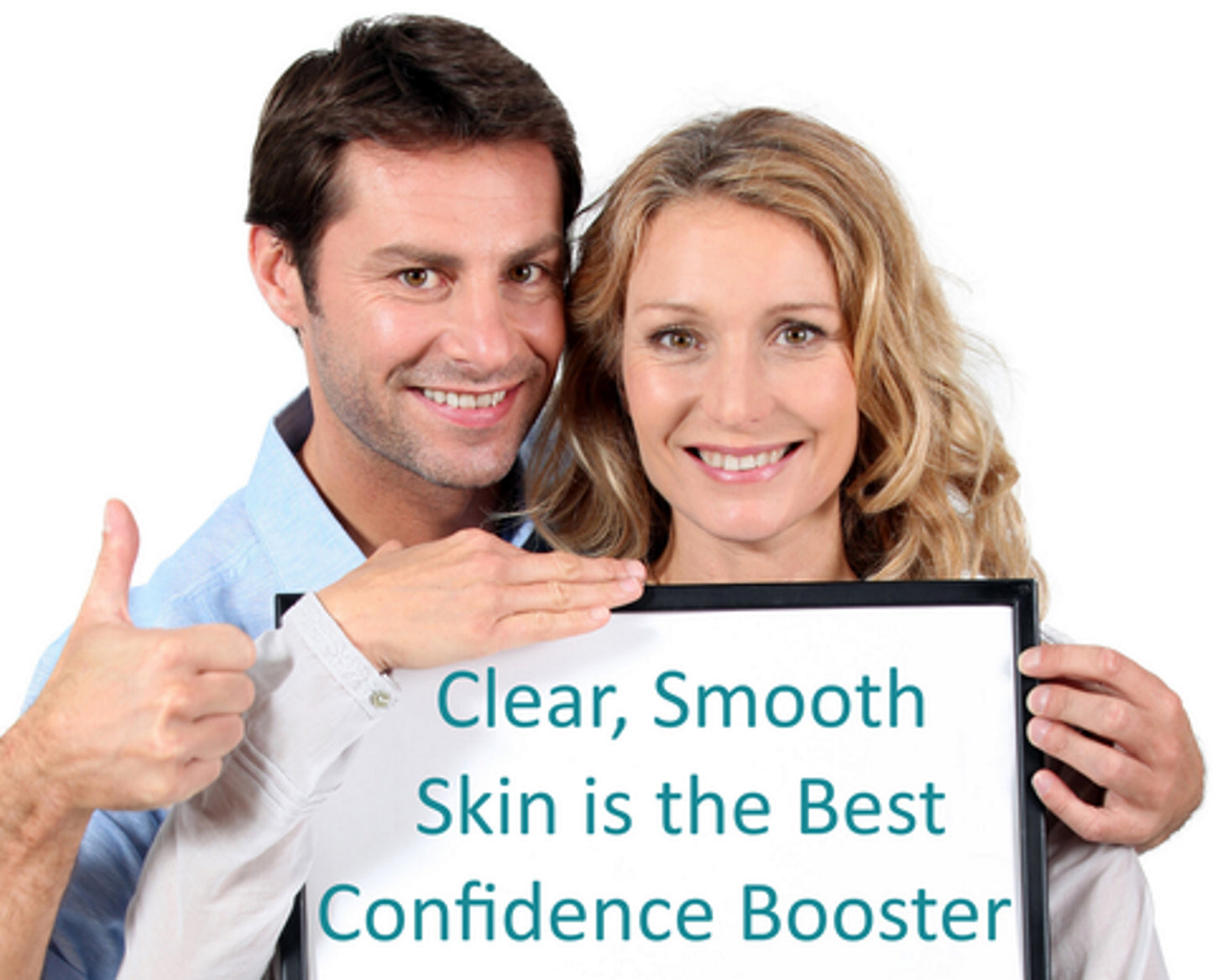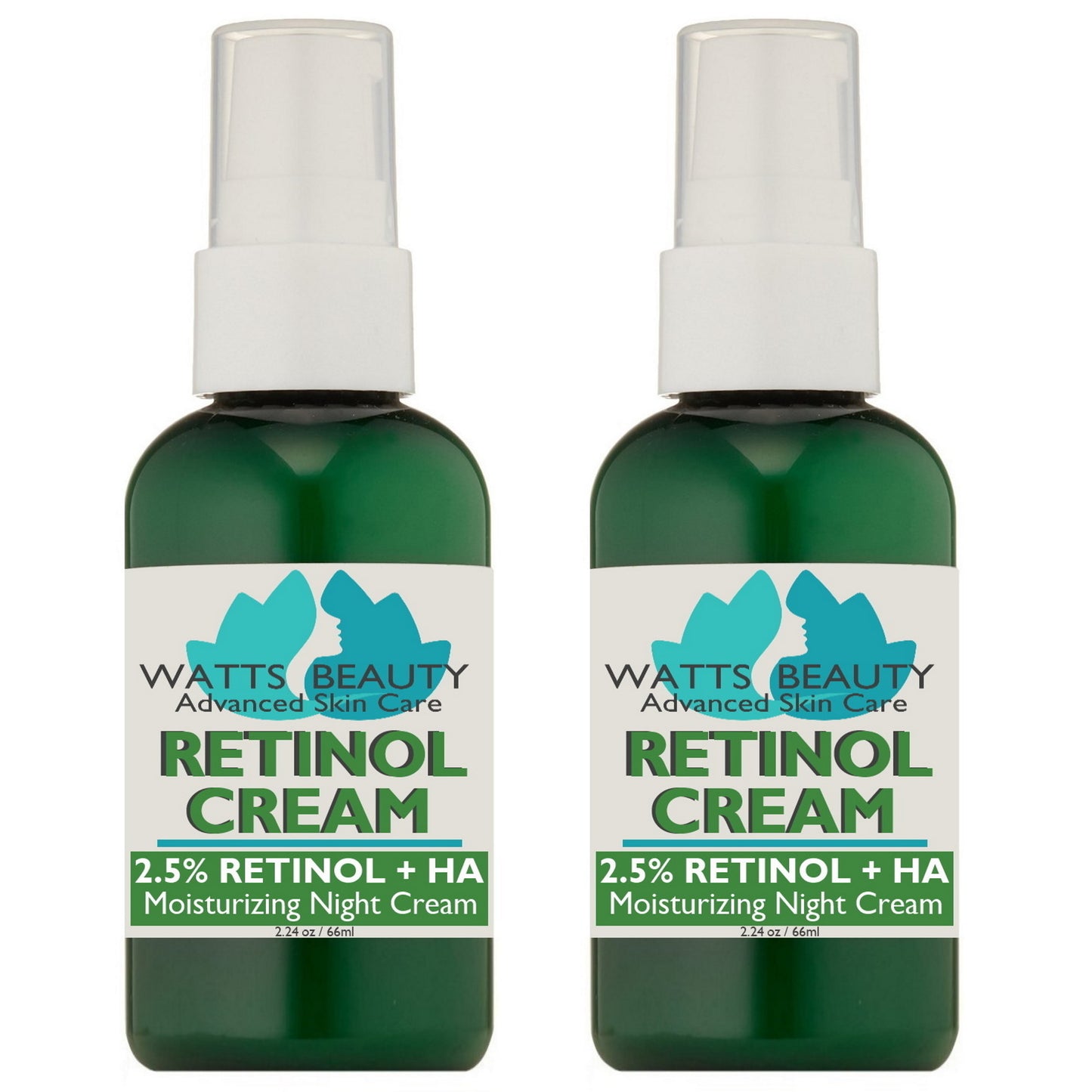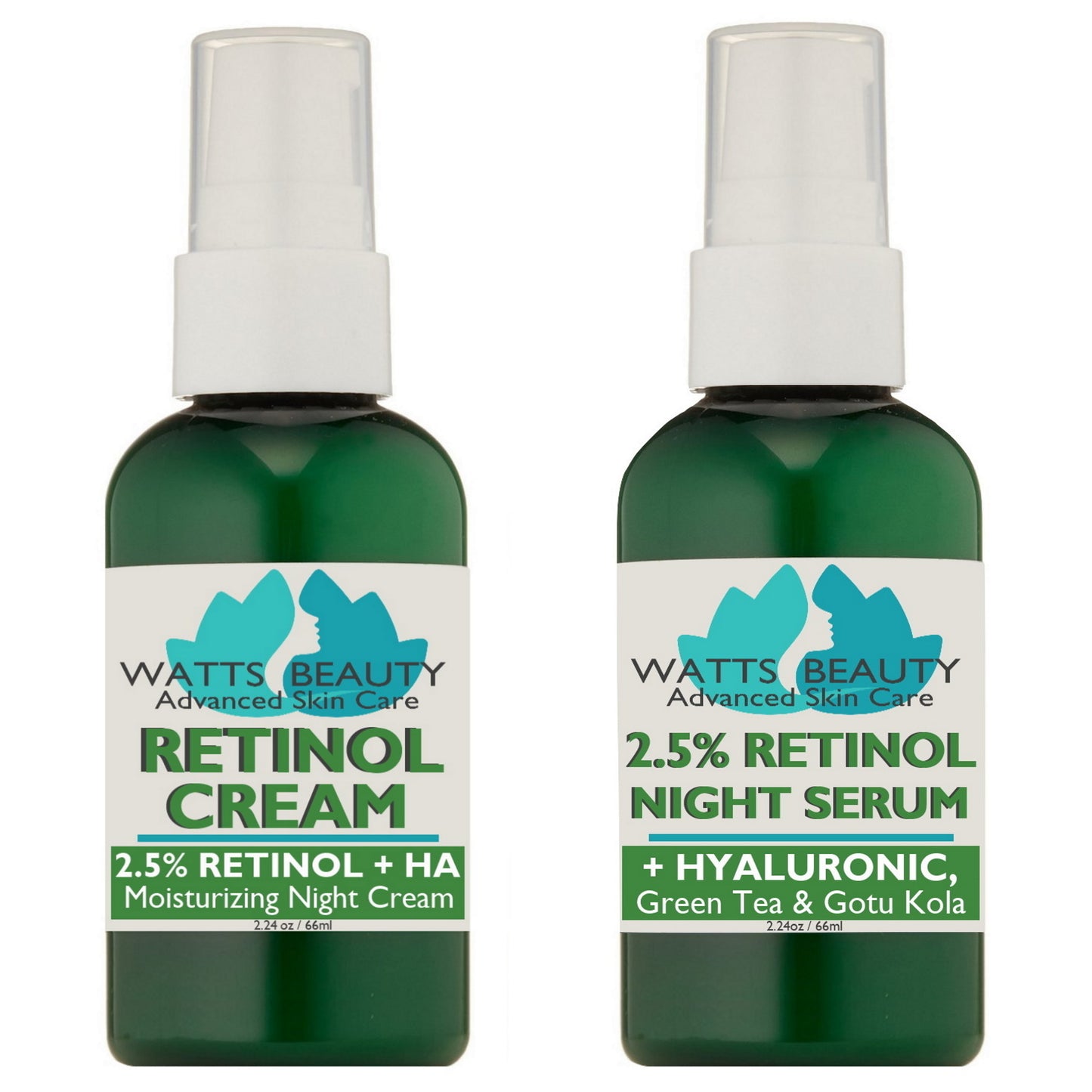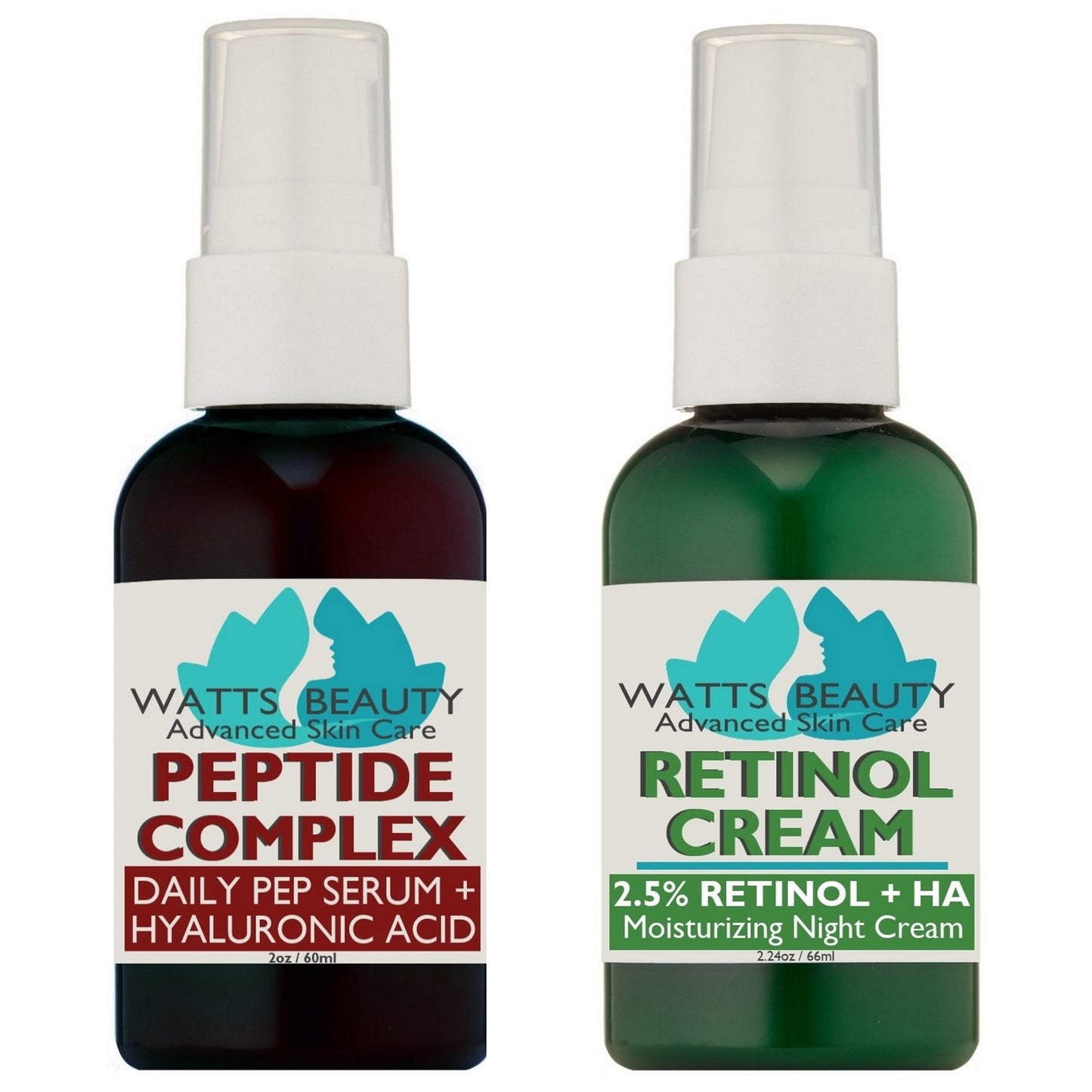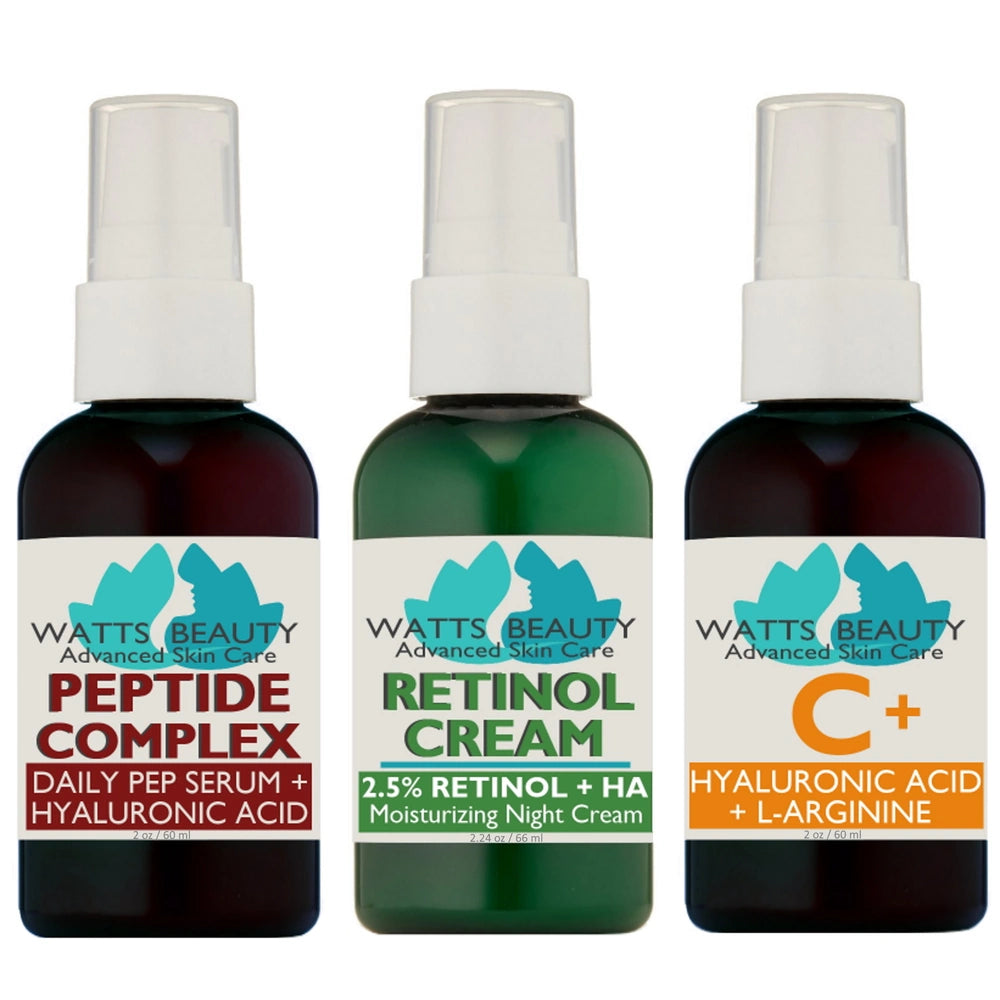 Save $10 Today
Complete your skin care routine with this popular TRIO of peptides, retinol cream and vitamin c.
Add 3 to Cart
Frequently bought with...