Regular price
$ 29.99 USD
Regular price
Sale price
$ 29.99 USD
Unit price
per
Sale
Sold out
Watts Beauty Amazing Boost 48hr Hyaluronic Face Serum


Our Amazing BOOST Face Serum is an ultra-hydrating formula containing an exclusive blend of medium and low weight hyaluronic acids, the same 48-hour formula used in spas around the world. With regular use, dual-weight hyaluronic serums can help restore your skin's natural hydration, reduce the appearance of wrinkles, and promote the look of youthful suppleness. Hyaluronic acid is often called the "ultimate plumping hydrator" and a "moisture magnet" due to its ability to draw and retain moisture. As we age, our natural levels of hyaluronic acid decline, leading to dryness, wrinkles, and loss of elasticity. Restore the youthful look of your skin with Amazing BOOST.
Highlights & More

Watts Beauty Amazing BOOST super hydrating hyaluronic serum contains an exclusive blend of medium and low weight hyaluronic acids, both preferred and used in spas by skin care specialists.


Reduce the Appearance of Fine Lines and Wrinkles - known for its ultra-hydrating abilities, multi weight hyaluronic acids attract tons of water volume, minimizing the appearance of fine lines and wrinkles.

Preferred in Spas Worldwide - our exclusive synergistic medium-low weight hyaluronic acid serum was formulated for skin care specialists in spas and is the preferred hyaluronic serum for maximum results.

Enjoy Soft, Supple Skin that Bounces Back - perfect for all skin types, this gentle, hydrating hyaluronic serum rejuvenates moisture volume for younger looking smooth, soft skin that bounces back

48 Hour Intense Plumping Hydration - superior strength pure hyaluronic acid formula contains only water, medium and low weights of hyaluronic acid and radish root preservative

Essential Step in Every Skin Care Routine - providing the essential element hyaluronic acid, abundant in young skin, makes this hydrating boost serum a must have in every skin care routine

Pure, Clean, Effective Skin Care Line - this plant based premium hyaluronic serum offers results without chemicals – no drying alcohol, no parabens, cruelty free and made in a GMP Lab in the USA.

Works with all Other Brands of Skin Care - we know that you have your favorites so simply add a few drops and apply or mix in to supercharge your favorite creams and serums.
How to Use

Apply twice daily to face and neck after active blended serums and before creams.

Pure Hyaluronic is a moisture magnet that forms a barrier to lock in potent actives and moisture.

Gently tap into skin with fingertips, using circular, upward motions to minimize tugging, tearing, and stretching of elastin fibers.

For optimum results, we recommend the application of a cream or our Ultra ArganGold Argan Oil after every Watts Beauty serum to nourish the skins lipid barrier and lock in potent age defying ingredients.

TIP 1: Always apply serums before creams then lastly oils. This optimal order of application will provide maximum results from each product in your skin care routine.

TIP 2: If your skin care routine includes peptides, barley factor, marine collagen, retinol, vitamin c serums or others, apply in the following order. Always apply delicate peptides, factors, and marine collagen serums first. Wait 5 minutes, then apply vitamin c or retinol serums.

TIP 3: Maximize results by applying all of your skin care favorites to a clean surface, clear of oils and daily build up with our Clear & Smooth leave-on Glycolic Serum or our weekly Pumpkin & Papaya - Fruit Enzyme Mask. Amp up your routine by using a derma roller to exfoliate and boost natural collagen.  Directions: Apply twice daily to face, neck, hands and body before creams. If also using a peptide serum, always apply blended serums first, then a pure hyaluronic acid serum followed by a retinol cream, peptide cream or other moisturizer.
Ingredients

Pure, Limited Ingredient List: Water, 1% Strength of Sodium Hyaluronate (Medium and Low Weight Hyaluronic Acid), Leucidal (Radish Root Preservative)
Share
View full details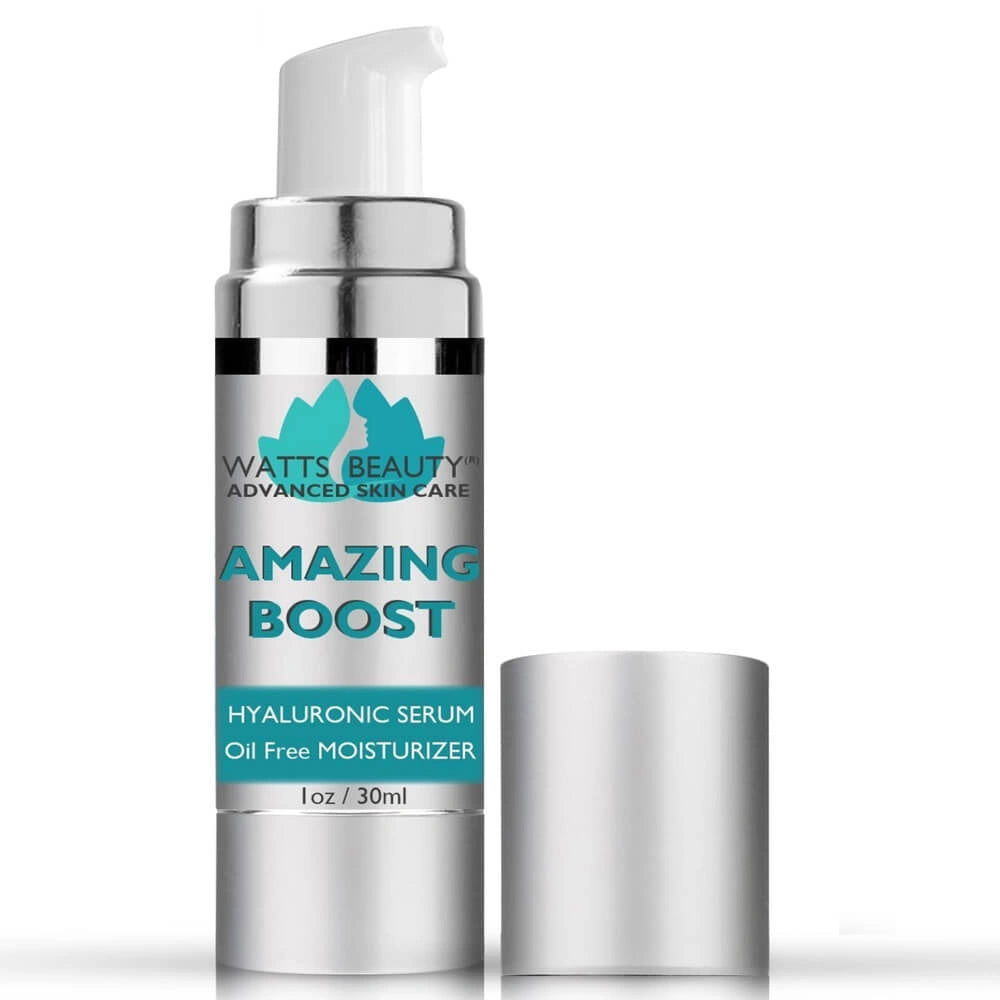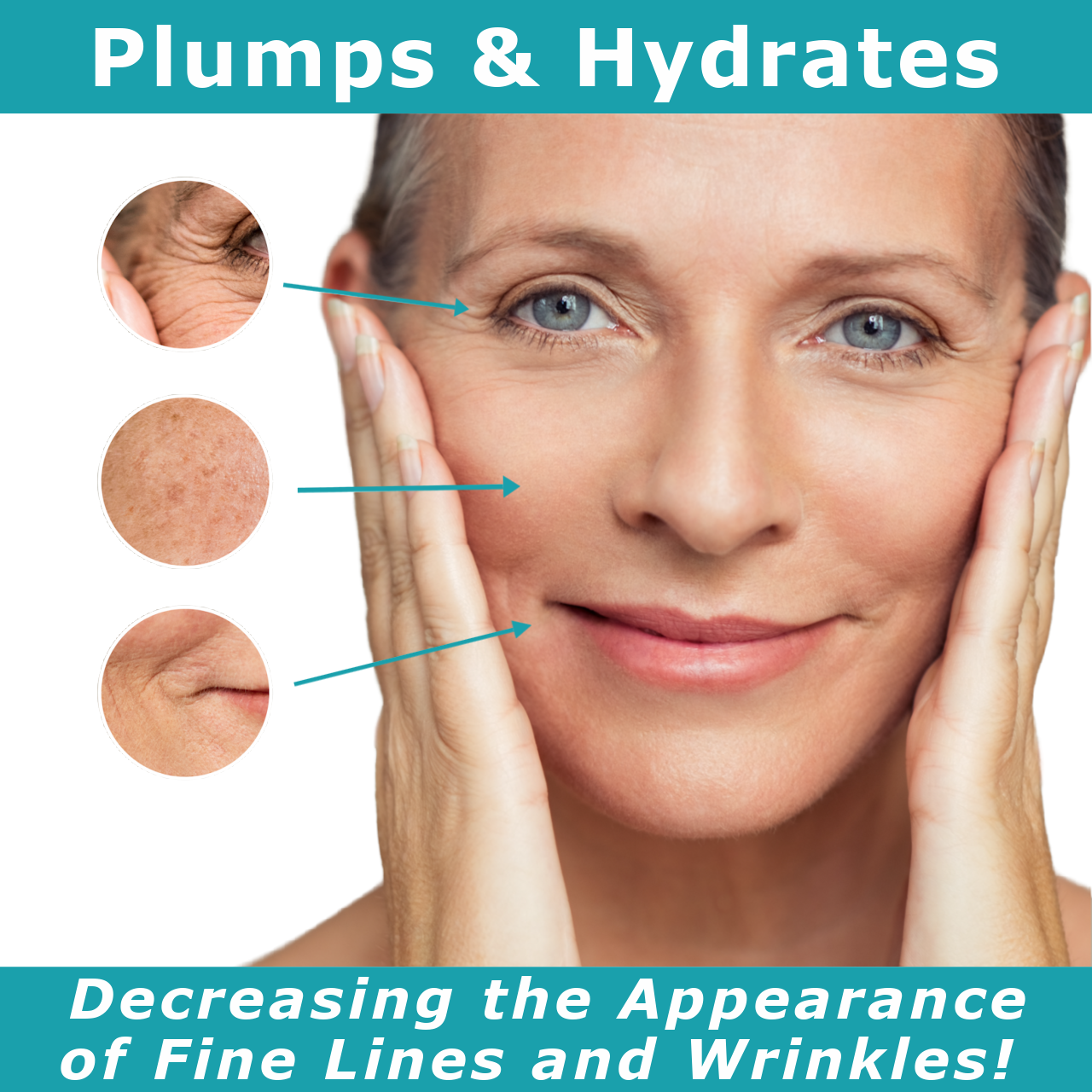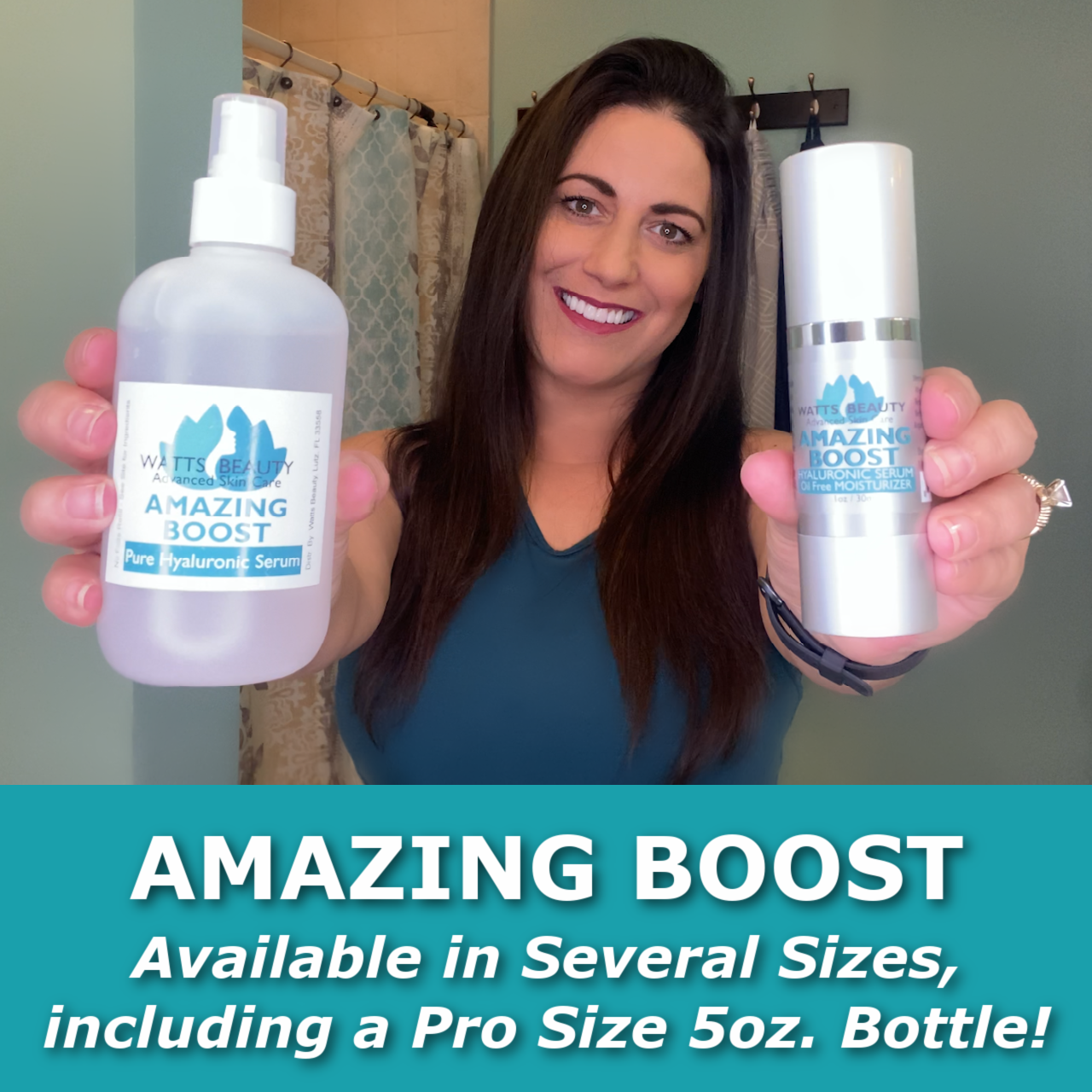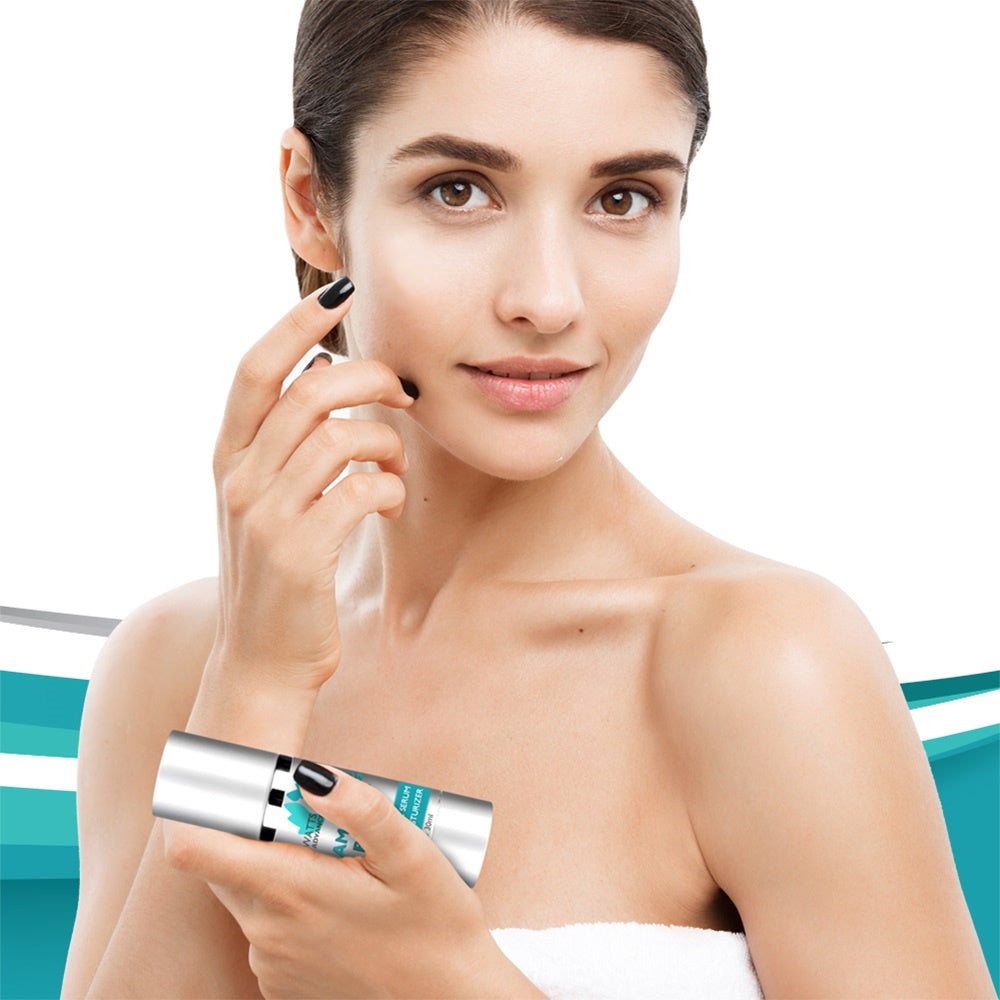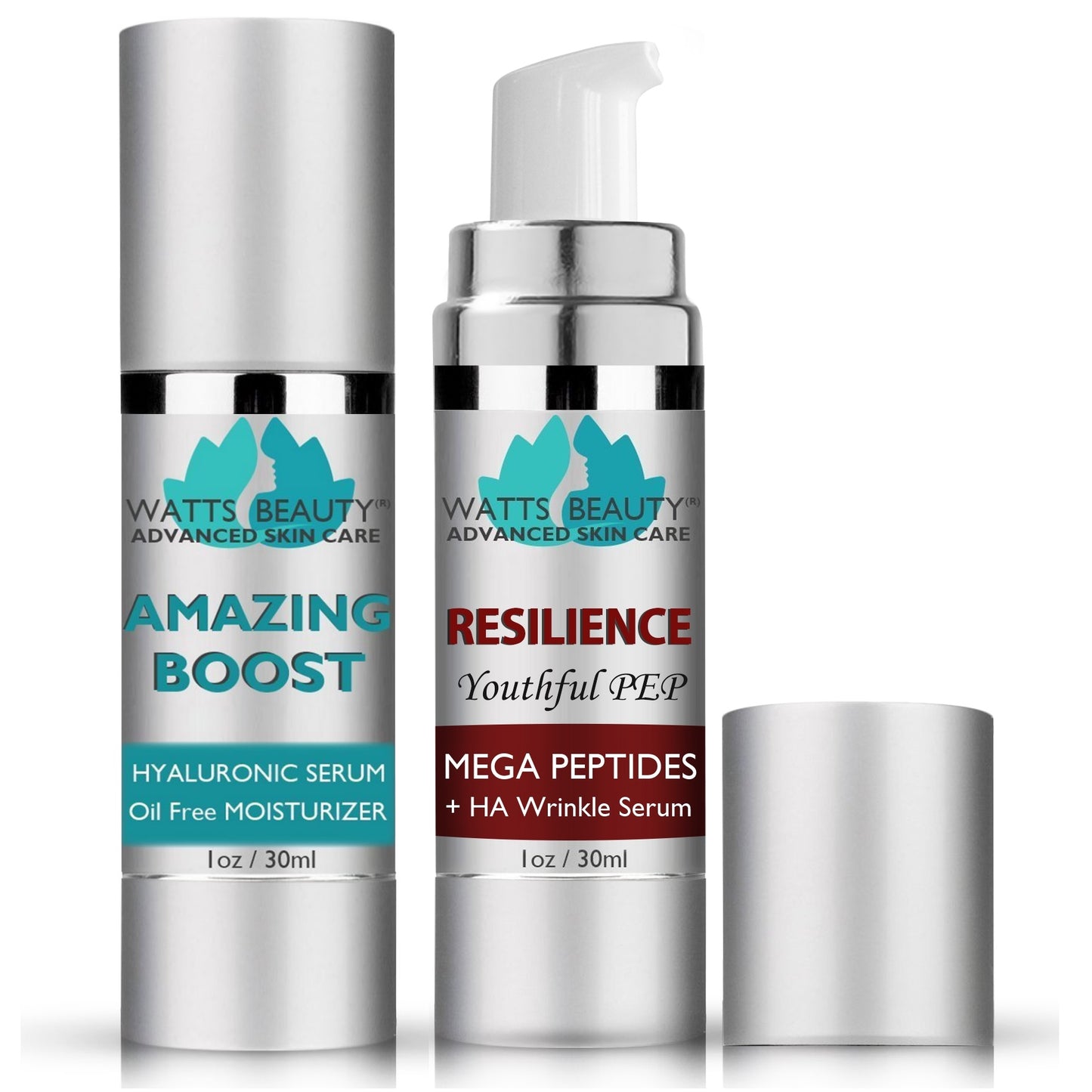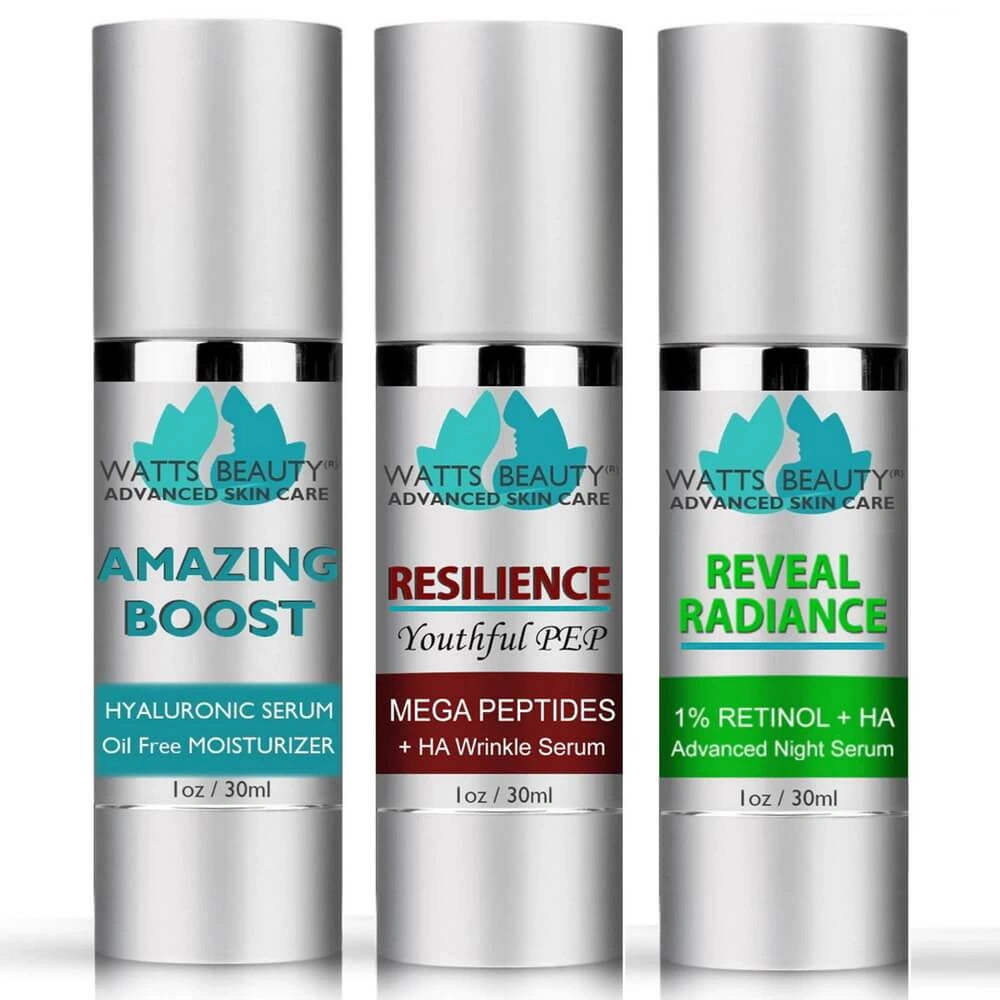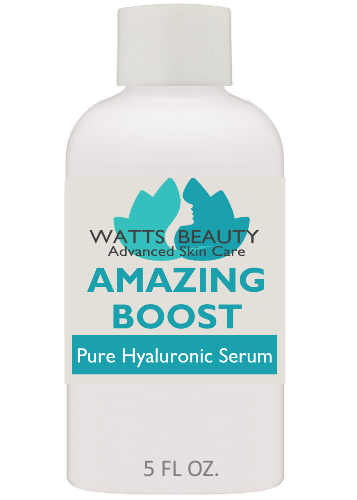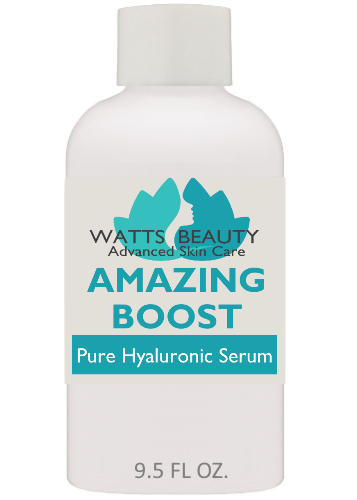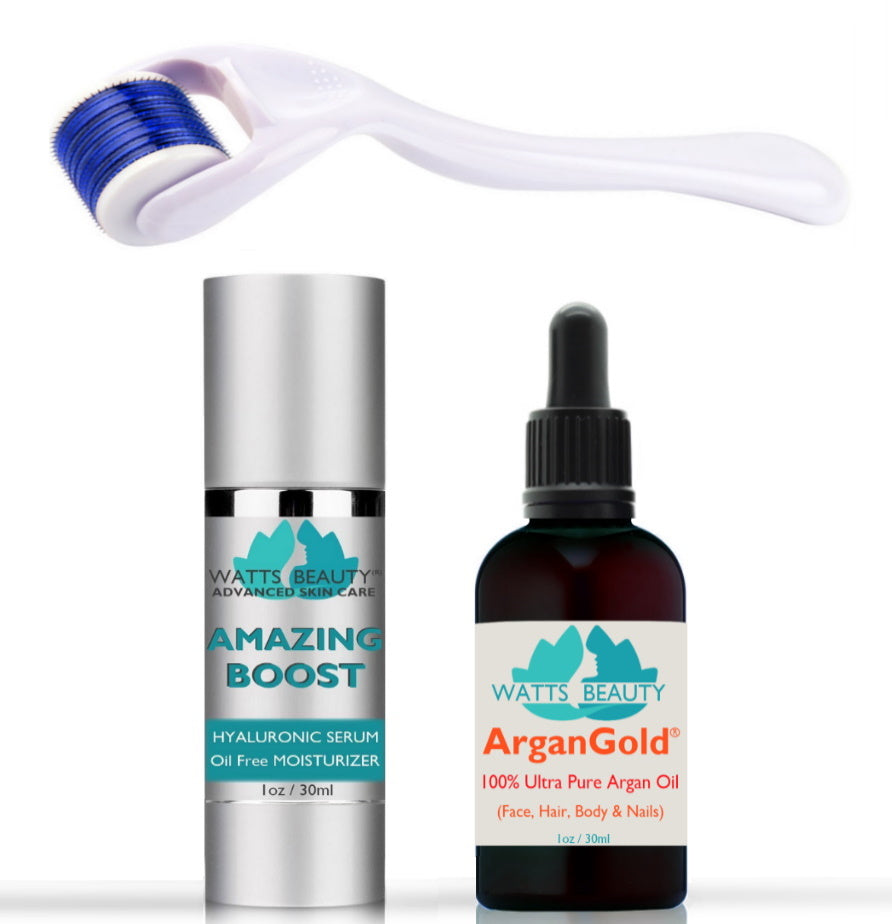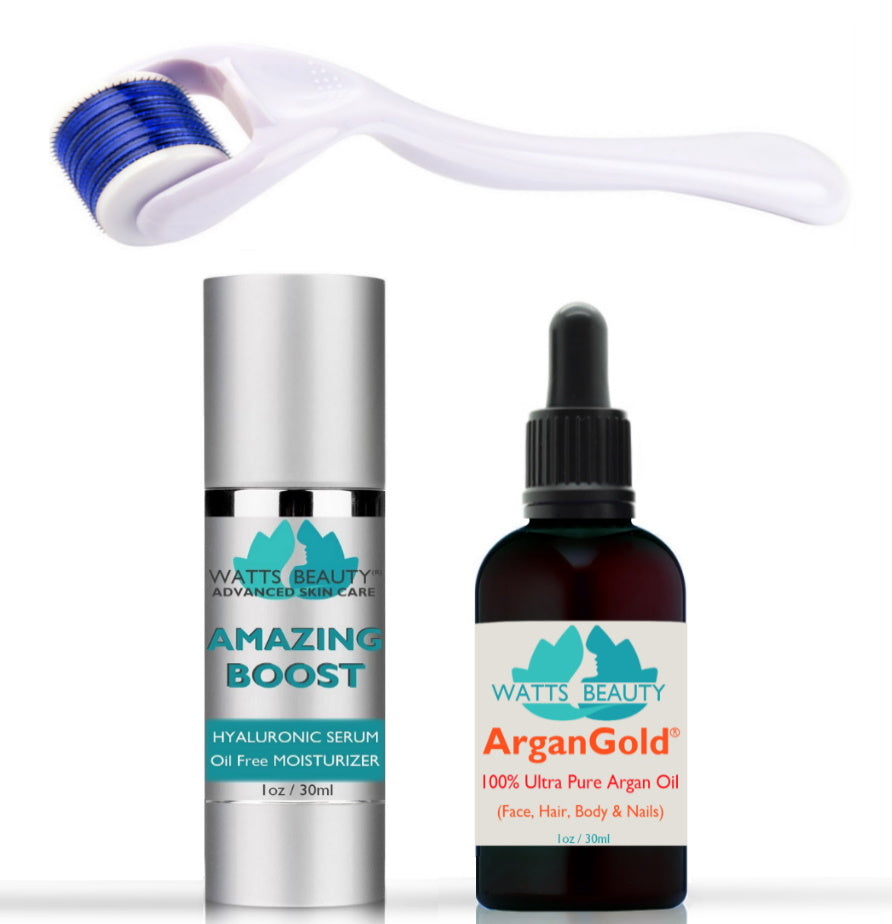 Get the TRIO, Save $10
Complete your skin care routine with this popular TRIO of Amazing Boost, Ultra Argan Oil and Collagen Boost Skin Roller.
Add to Cart
DISCLAIMERS: For topical use only. Content on this page has not been evaluated by the FDA and is not intended to diagnose, cure, treat or prevent any disease.