Regular price
$ 57.98 USD
Regular price
Sale price
$ 57.98 USD
Unit price
per
Sale
Sold out
Watts Beauty Pure Hyaluronic Serum for Face and Body
YOU FOUND IT...
Since 2005, this hydrating serum has been making a splash as a popular "must have" serum in any skin care routine. This clean beauty, limited ingredient serum contains only water, hyaluronic and a radish root preservative for long lasting hydration. Absolutely no alcohols or fillers, this serum is suitable for all skin types, especially those that are dry, dehydrated, oily or aging. The perfect choice for giving your skin a plump, hydrated look!

WHAT IS HYALURONIC?
Hyaluronic acid is not a harsh acid, as the name implies. The amazing ingredient hyaluronic is a gentle plumping substance that is abundant in younger skin and is known for its ultra-hydrating abilities of attracting tons of water volume giving skin it's plumped up springy bounce back all while minimizing the appearance of lines and wrinkles. Essential for all skin types, this is one ingredient that will improve any skin care routine.

Hyaluronic acid levels in the skin simply decrease with age causing dry, dull skin, fine lines and wrinkles. Hyaluronic is a must-have for anyone looking for a natural way to hydrate and plump their skin. Hyaluronic acid is a powerful humectant that can hold up to 1000 times its weight in water, making it one of the best ingredients for moisturizing and anti-aging. Whether you have dry, oily, combination, or sensitive skin, hyaluronic acid will help you achieve the appearance of smooth, firm and youthful skin.
Save
Highlights & More

Pure formulas offer maximum results. Our pure formula contains just 3 ingredients - water (needed to make it a topical), premium hyaluronic acid and a radish root preservative for maximum potency and shelf life. Skip the chemicals and fragrances.


Hydrate and Plump Dry Skin, Fine Lines & Wrinkles - hyaluronic acid is known for its ultra-hydrating abilities which in turn hydrates and plumps, minimizing the appearance of fine lines and wrinkles.

Intense Skin Hydration - the one essential hydrating ingredient, hyaluronic acid is the gentle plumping element that gives skin it's supple appearance and springy bounce back.

Abundant in Younger Skin - hyaluronic acid levels simply decrease with age starting the process that we later see on the surface in wrinkles, fine lines & dry, dull, thin, crepey skin.

No Drying Alcohol, No Parabens and Cruelty Free - the only alcohol-free formula available at this low price also with absolutely no parabens, this is the optimal choice in pure hyaluronic acid serums

Super Light, High Weight Serum - this ultra-light serum contains the lowest high weight hyaluronic acid which absorbs quickly and blends easily with your favorite serums and creams

100% Satisfaction Guarantee - we stand behind our 100% satisfaction guarantee on every Watts Beauty skin care line purchase, so your skin loves it, or we buy it back – it is that simple.

Now that the BASICS are clear, it's time to share 2 more skin care ingredients that will boost any skin care routine, these are PEPTIDES & RETINOL.
How to Use

Directions: Apply twice daily to face, neck, hands and body before creams. If also using a peptide serum, always apply peptide serum first, then a pure hyaluronic acid serum followed by a retinol cream, peptide cream or other moisturizer.
Ingredients

Water, High Weight Hyaluronic Acid - 1.0M, Radish Root (Natural Preservative)
Share this now
View full details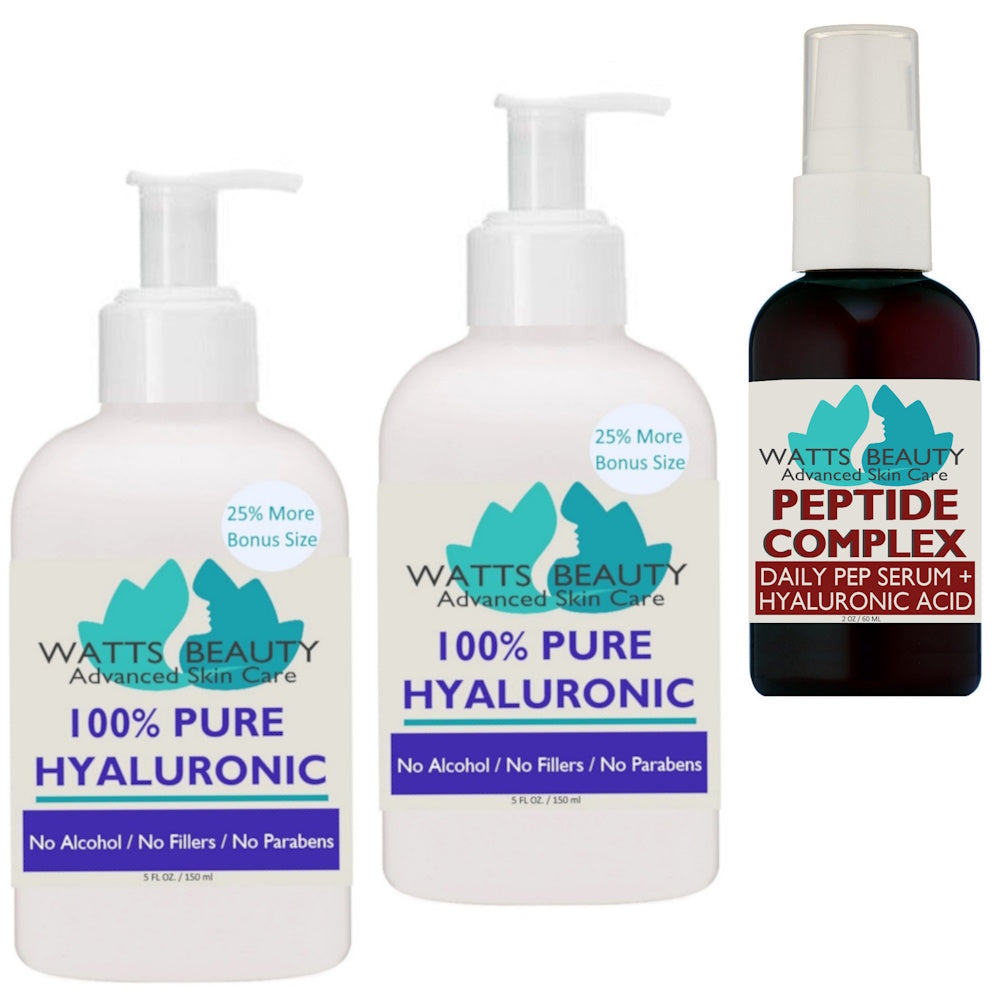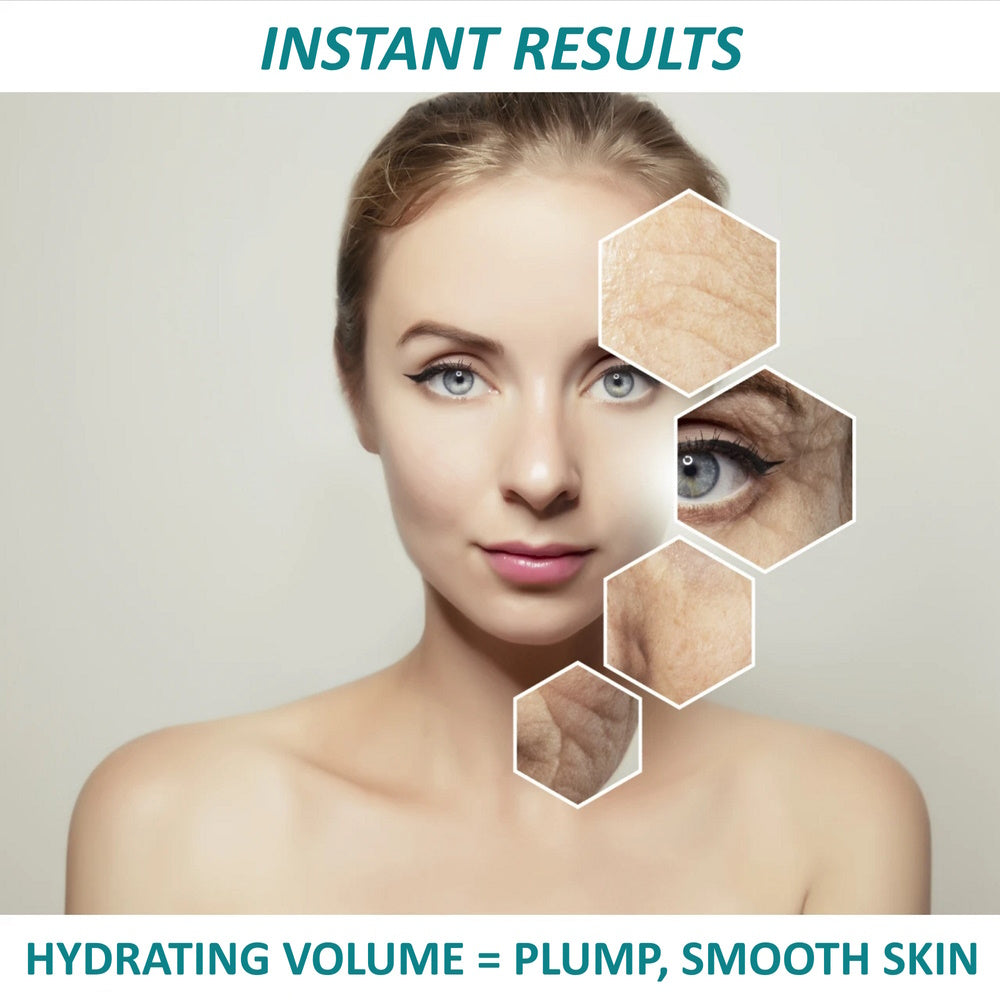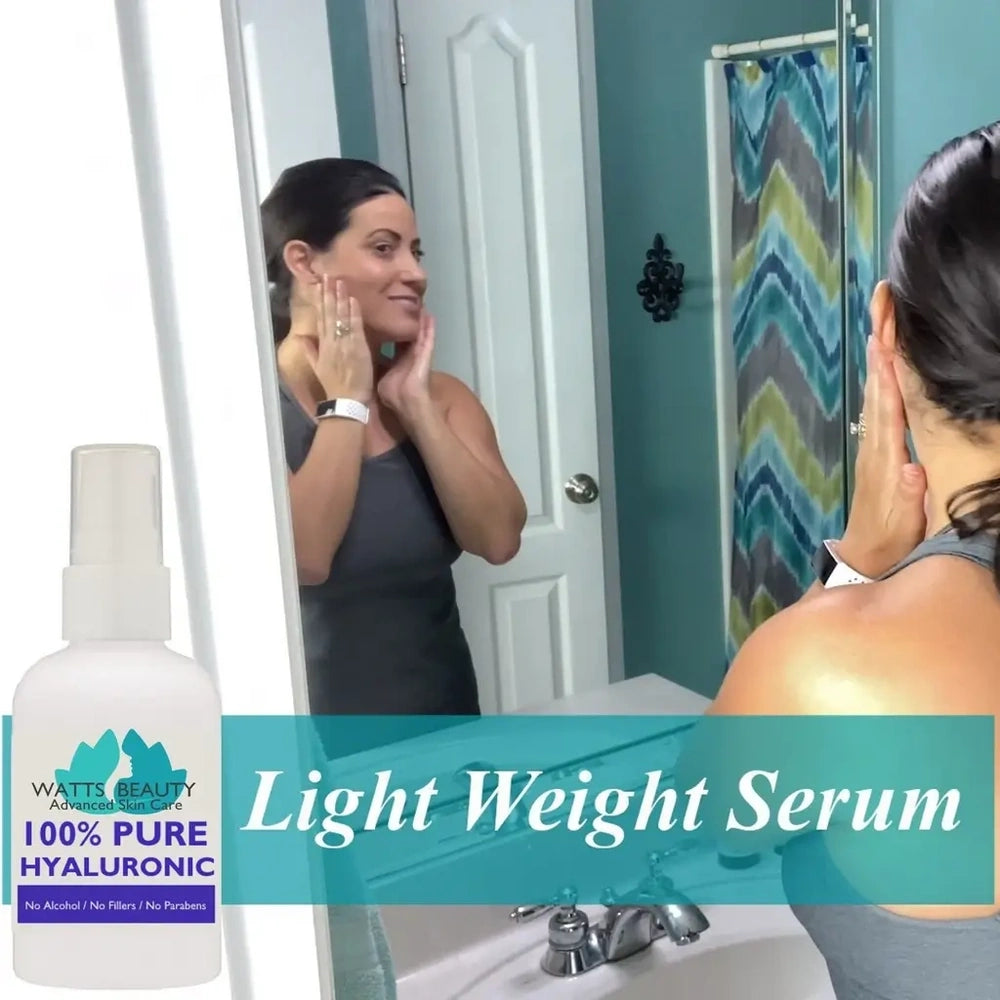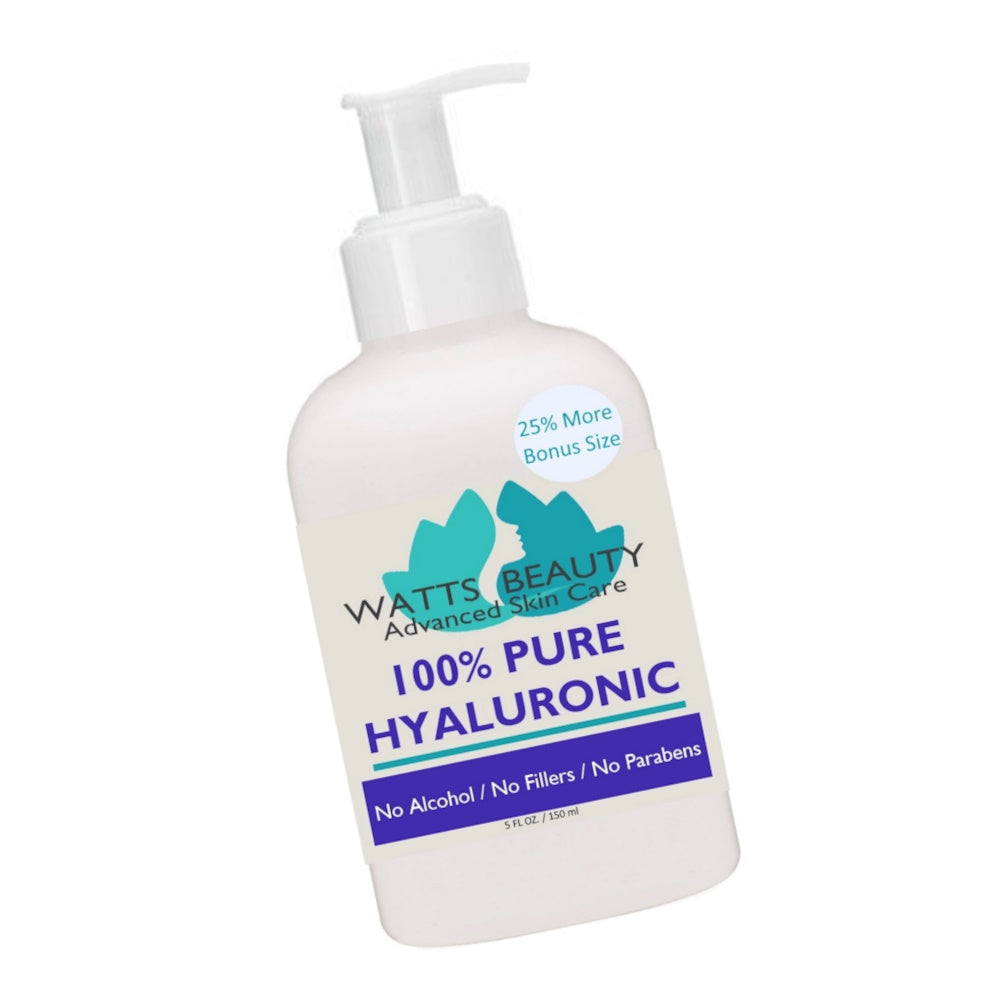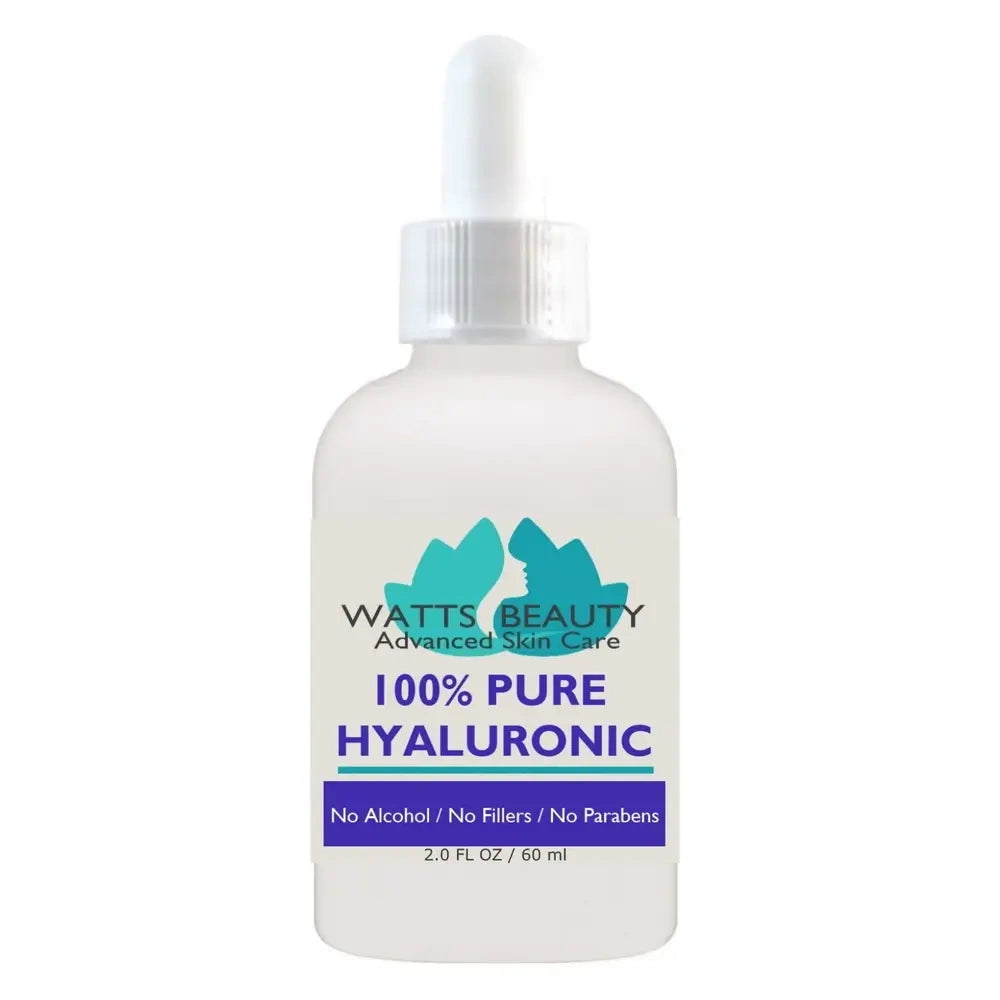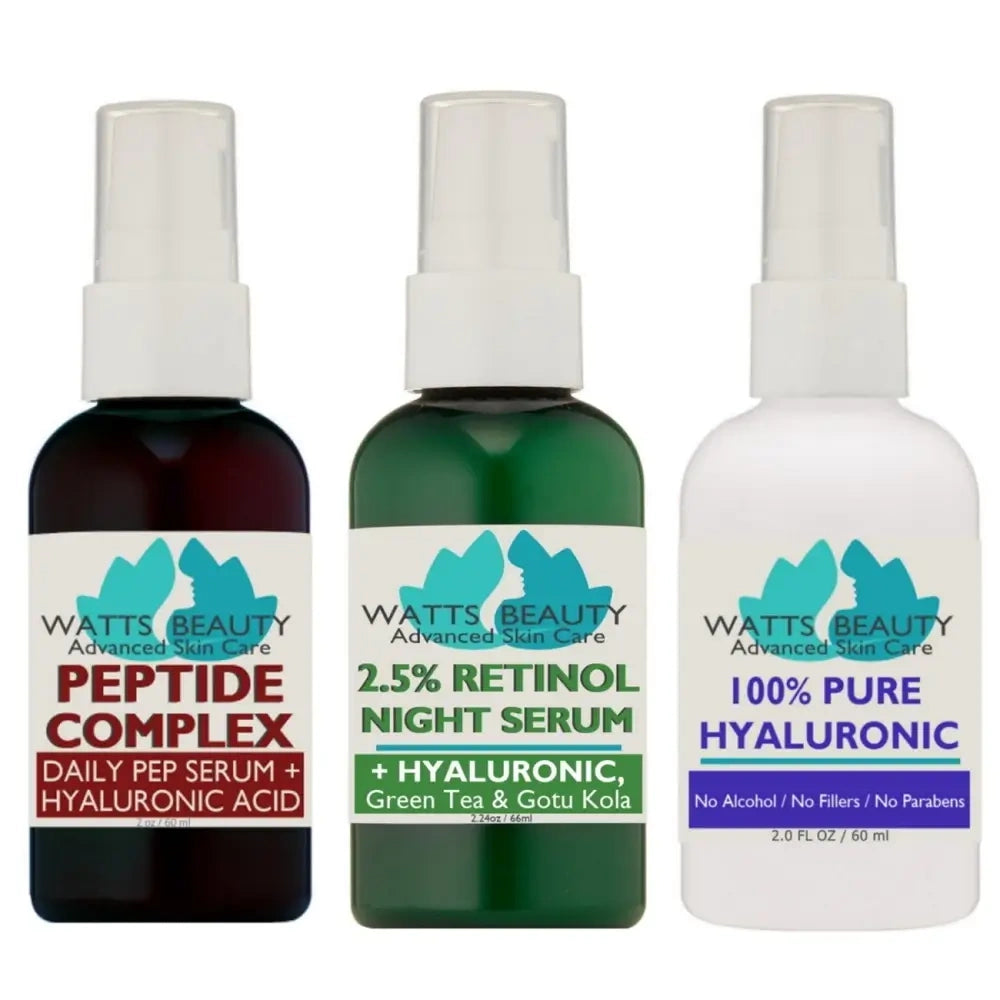 Get the TRIO, Save $10
Complete your skin care routine with this popular TRIO of peptides, retinol and hyaluronic serums.
Add 3 to Cart
DISCLAIMERS: For topical use only. Content on this page has not been evaluated by the FDA and is not intended to diagnose, cure, treat or prevent any disease.