Black Friday Deals
BLACK FRIDAY STARTS NOW!!!

This Deals Page Expires Cyber Monday at Midnight.
Items sell out fast, so don't miss out - get your favorites while they last.
Copy this VIP Coupon Code,

SHOPFriday30

and Enter it at Checkout
or Click the Link HERE to Apply Coupon Automatically at Checkout.
READY TO TRY SOMETHING NEW?
Our New Fruit Enzyme Mask Gently Exfoliates and Hydrates
 It's time to unmask and reveal your radiant skin.

30% OFF Today or Get It FREE on Any Order of $69+
(We will automatically add it to all qualifying orders)

ONE MORE BONUS:

Use your VIP 30% OFF Coupon Before It Expires and Receive a 40% OFF Coupon to Redeem on Our NEW Products Launching in 3 Weeks.
Our new products include something for everyone.

From our cold fusion booster serums (for those DIY skin care experts and to amp up any of your favorites serums or creams) plus our new beauty repair oil for scars, collagen loss plus incision lines healing after facial surgery, to our new 30 collagen peptides serum and cream containing the Collagen Peptide Blend - PEPTIWATTS-30, your skin is sure to thank you for introducing any of these.

Cold Fusion Boosters mean that these clinical high potency formulas were made to be added to finished serums and creams (aka during the cold phase).


Some of our new boosters include;
a Clinical Niacinamide Booster, an Argireline Booster, an EGF Barley Sourced Booster, a Pure Copper Peptide Serum (Copper Removes Damaged Collagen) and more...
DONT MISS OUT!!



Get your 40% OFF Coupon for these new products, when you redeem your 30% VIP Black Friday Coupon Today, Start Saving & Shopping Now.
HERE ARE A FEW FAVS THAT OUR CUSTOMERS LOVE & WHY...
Debbie F. - 

Verified Buyer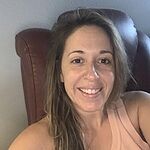 Best Argan Oil Ever!
I have used many different moisturizers for my face and serums for my hair, but this incredible all-in-one product keeps both my hair and skin looking great!! I use a Dermalogica pre cleanser then cleanser before I liberally apply this oil on my face to lock in my natural moisture. My aesthetician told me to use an oil based moisturizer especially
because I'm 36 and my natural oils are going to slow down soon. This oil is incredible! I use it 2x/day on my face, and whenever I dry my hair or need to take the frizz away. It smells incredible & natural & I highly recommend it to anyone. Here is a photo of me without makeup, after application.
On Ultra Pure Argan Oil
Colleen H. - 

Verified Buyer - 

10/05/22

Outstanding Performance!
I have used Watts beauty supplies solely for two years. I am 58 yrs old and my skin looks amazing and feels amazing. I absolutely attribute the quality of my skin the Watts.


READ MORE REVIEWS

HERE